More Ex-Morgan Stanley FAs Demand Deferred Comp — in Arbitration
Posted on March 30th, 2022 at 10:02 AM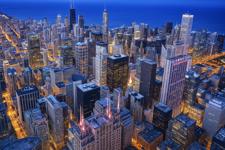 A group of former Morgan Stanley advisors has filed a claim over forfeited deferred compensation before the Financial Industry Regulatory Authority's arbitration forum, according to a lawyer representing the claimants.
Law firms Eccleston Law and Rosca Scarlato, which are representing the 10 ex-Morgan Stanley advisors, filed the claim in New York last week, according to James Eccleston, managing partner at Eccleston Law. A claim was also filed in Pennsylvania on behalf of six other former Morgan Stanley advisors, Eccleston says.
"The financial advisors allege that Morgan Stanley reaped substantial fee revenues from its advisors' diligent and devoted work and benefited greatly by increasing its own clientele over the years that it employed the advisors," according to information from Eccleston. "Yet, when the advisors — after many years of working for Morgan Stanley — decided to part away with Morgan Stanley, they were forced to forfeit their deferred compensation."
The advisors allege that Morgan Stanley violated its duties, the common law, industry rules, standards of fair dealing, state wage and hour laws and the provisions of the Employee Retirement Income Security Act of 1974, according to Eccleston.
Eccleston says the claimants' lawyers are working on about a dozen group arbitration claims to be spread across the U.S., including Massachusetts, Illinois and the southwest region.
"We're trying to spread them out geographically to make it easy for the advisors," he said. "We have been retained by nearly 100 advisors nationwide."
Morgan Stanley is also facing a deferred compensation lawsuit. Earlier this month, a federal court judge in Manhattan approved the addition of several more ex-Morgan Stanley advisors to that lawsuit. In that lawsuit, filed in December 2020, former Morgan Stanley advisor Matthew Shafer alleges that the wirehouse failed to pay him more than $500,000 in deferred compensation earned before fully vesting in the firm's benefit plan. The lawsuit is seeking class action status.
Arbitrating the dispute via Finra's forum offers a quicker resolution for the advisors than a class action lawsuit, according to Alan Rosca, a partner at Rosca Scarlato.
"We typically resolve an arbitration claim in a little over a year," Rosca said. "I have had [class action] cases that resolve in a couple of years and others that take six, seven, eight years to resolve."
The former Morgan Stanley advisors are also able to bring individual state wage and hour claims in the various arbitration filings, according to Rosca.
"State law claims are important claims. We think that in some states they are maybe the best claims that advisors have," he said.
Morgan Stanley declined to comment for this story.
The arbitration claims were first reported by AdvisorHub.
Find the original article here.
Related Attorneys: James J. Eccleston
Tags: eccleston law, morgan stanely, finra