Eccleston Law LLC Investigates Recovery Options for NRIA Investors
Posted on June 23rd, 2022 at 8:33 AM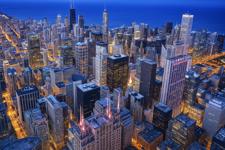 From the Desk of Jim Eccleston at Eccleston Law:

Headquartered in Secaucus, NJ, National Realty Investment Advisors (NRIA) recently declared bankruptcy amid investor redemption requests, federal and state investigations, and unsustainable debt.
As recently reported, NRIA has been the subject of a cease and desist order (Order) by the New Jersey Bureau of Securities (the Bureau), following a factual finding by the state securities regulator that NRIA and certain of its principals and executives allegedly engaged in a $630 million fraud scheme between 2018 and 2022. In addition, at the federal level, the U.S. Securities and Exchange Commission (SEC) is investigating NRIA and its business practices.
The fraud alleged by the Bureau involved the selling of certain securities, specifically in the form of membership units in certain real estate fund offerings, to at least 1,800 investors nationwide, including 380 investors in New Jersey. As alleged by the Bureau in its Order, NRIA's principals touted the NRIA Fund as a billion-dollar-plus real estate development enterprise focused on developing high-end real estate in gentrifying city neighborhoods in Philadelphia, PA, Brooklyn, NY, North Jersey's Gold Coast, and Palm Beach County, FL.
NRIA's principals include Mr. Rey Grabato (Hoboken, NJ), President of NRIA; D, Coley O'Brien (Southampton, NY), co-CIO of the NRIA Fund; Thomas Nicholas Salzano (Secaucus, NJ), senior executive advisor and portfolio manager of the NRIA Fund; and Arthur Scutaro (Bloomfield, NJ), executive vice-president of project management and advisor to the NRIA Fund.
If you are or know an NRIA investor, please contact us. Our investigation, review of your information and documents, and consultation all are no-charge and no-obligation. Contact us today.
Tags: eccleston law, nria, investors