DocuSign Use Dooms "Swath" of LPL Brokers
Posted on February 17th, 2022 at 10:04 AM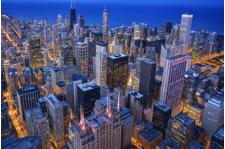 LPL Financial, the largest independent broker-dealer by its sales force of close to 20,000, is terminating "a swath of brokers" over allegations related to their use of electronic signature software DocuSign, according to a lawyer and a recruiter working with affected brokers.
The two said LPL's concern appeared to be related to instances where brokers had signed a document such as an account transfer form on behalf of a customer, even if they had the customer's authorization to do so. The brokers may have been seeking to help a client who did not understand the e-signature software but still crossed firm rules requiring original signatures, the sources said.
Dochtor "Doc" Kennedy, president and founder of AdvisorLaw in Westminster, Colorado said he is negotiating U5 termination language on behalf of one broker and was aware of others in a similar situation. Some brokers were under the impression from LPL's compliance manual that they could sign for clients in certain cases through the firm's e-signature platform.
"LPL had instructed reps how to use DocuSign in instances where the investors, clients were not proficient with DocuSign," Kennedy wrote in an email. "At some point LPL's guidance changed, and LPL is now going back and terminating reps."
A recruiter who spoke on condition of anonymity claimed to be helping two dozen of the targeted brokers exit LPL and estimated there could be dozens more based on his conversations with internal sources.
The firm uncovered the brokers' allegedly problematic use of DocuSign by unearthing what IP addresses were used to populate the signature pages, according to the recruiter who is trying to help targeted brokers exit the firm.
A spokeswoman for LPL said the recruiter's estimate of two dozen terminated over the matter "is inaccurate and grossly inflated" but declined to comment further citing a policy to not discuss pending disciplinary matters.
A spokesperson for DocuSign did not return a request for comment.
LPL has been a DocuSign client since 2012, but issues with e-signature and other remote work tools have arisen industry-wide as firms shifted quickly to a remote environment during the Covid-19 pandemic, lawyers said. Finra has brought a number of cases in recent years tied to brokers' pre-populating or improperly signing of forms in an attempt to lessen the paperwork burden on clients.
"Firms are shooting from the hip," said James Eccleston, a lawyer in Chicago who often represents brokers. "And it's creating, at best, an environment where it's easy to be tripped up. It's easy for the firm to come back, after the fact, and concoct a reason to fire an advisor and justify it later."
Eccleston said he represents a Thrivent broker facing allegations that she signed for a client by using DocuSign. The Thrivent broker contends she had the client's approval to do so, but the client disputes that now, he said.
Firms typically have strict rules to prevent misuse of e-signature software. For example, one large wirehouse has set up DocuSign so that the document must be sent to and accessed from the client's email address on file, according to Eccleston.
"No other address is permitted. They then have the record that it was sent, and presumably have the record that it was signed at that IP address," he added, noting he learned this from a branch manager.
According to Kennedy, LPL's advisor compliance manual stated: "All signatures must be the original signature…unless signed through the approved LPL eSignature program."
The lawyer argues that the specific language may have prompted brokers to interpret that they could have signed on behalf of customers in some cases.
The recruiter said the LPL brokers who are his clients had moved to the firm about a year ago from another independent broker dealer and used DocuSign primarily for account transfer forms.
"It appears as though in many instances rather than sending these documents out to the clients, they simply completed them for the clients," the recruiter said. "There were no customer complaints. It's not that any one of them didn't want to come."
But the firm has proposed terminating the brokers nonetheless and writing on their U5 termination form that the brokers "failed to ensure that account documents submitted to the firm contain genuine customer signatures," the recruiter said.
LPL ended 2021 with 19,876 independent brokers, a 15% increase over the year-ago period, according to its most recent earnings report.
Original article can be found here.
Tags: eccleston, eccleston law, lpl, feature