SEC Charges Samuel Bankman-Fried With Using FTX To Defraud Crypto Investors
Posted on January 24th, 2023 at 2:57 PM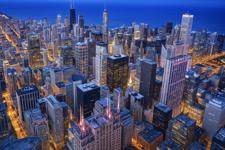 From the Desk of Jim Eccleston at Eccleston Law.
The Securities and Exchange Commission (SEC) has charged Samuel Bankman-Fried with operating a scheme to defraud equity investors in FTX Trading Ltd.
The SEC's complaint alleges that FTX, which is based in the Bahamas, has raised at least $1.8 billion from equity investors, including $1.1 billion from 90 U.S.-based retail and institutional investors, since May 2019. Former CEO Bankman-Fried repeatedly touted FTX as a safe crypto asset trading platform while specifically promoting FTX's automated risk measures that were purportedly utilized to protect investor assets.
However, the SEC accuses Bankman-Fried of operating a scheme to conceal the undisclosed diversion of FTX customers' funds to Alameda Research LLC as well as the undisclosed special treatment afforded to Alameda on the FTX platform, including providing Alameda with a virtually unlimited "line of credit" funded by the platform's customers and exempting Alameda from certain key FTX risk mitigation measures. The SEC further alleges that Bankman-Fried used commingled FTX funds at Alameda to pay for undisclosed venture investments, real estate purchases, and large political contributions.
Eccleston Law LLC represents investors and financial advisors nationwide in securities, employment, regulatory and disciplinary matters.
Tags: eccleston, eccleston law, advisors, law, sec