Potential Downturn Predicted for RIA Mergers and Acquisitions
Posted on July 26th, 2023 at 9:44 AM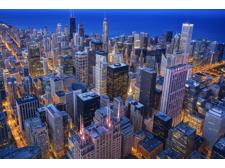 From the Desk of Jim Eccleston at Eccleston Law.
According to DeVoe & Company's second-quarter RIA Deal Book report, RIA mergers and acquisitions (M&A) are experiencing a decline.
If this trend persists, 2023 could mark the first year of reduced M&A activity in almost a decade. Over the past 18 months, there has been a steady decline in M&A deals, with the number dropping from a peak of 76 in the fourth quarter of 2021 (the highest since the beginning of 2019). In the first half of 2023, there were 120 M&A deals, representing an 11 percent decrease from the 135 deals reported in the first half of 2022.
According to DeVoe's report, buyers and sellers are displaying more caution in the current market. The decline in M&A activity is attributed to macroeconomic factors, including high inflation, persistent high-interest rates, and ongoing uncertainty in the economy and financial markets, which are exerting pressure on the industry.
According to WealthManagment.com, most acquirers remain optimistic about the near future despite the downturn. Out of the respondents, four out of 10 stated their intention to maintain the current pace of deals over the next six months, while 53 percent planned to increase the number of acquisitions. Conversely, seven percent expressed their intention to reduce the number of acquisitions.
Eccleston Law LLC represents investors and financial advisors nationwide in securities, employment, transition, regulatory, and disciplinary matters.
Related Attorneys: James J. Eccleston
Tags: Eccleston, Eccleston Law, RIA mergers, mergers and acquisitions, M&A