FINRA Cracks Down on Oppenheimer's Unsuitable Sale of Non-Traditional ETFs
Posted on June 20th, 2016 at 8:53 AM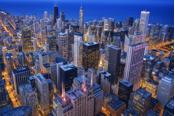 From the Desk of Jim Eccleston at Eccleston Law LLC:
Without admitting or denying allegations, Oppenheimer & Co. agreed to pay $2.25 million to FINRA for the unsuitable sales of non-traditional ETFs and the consequential supervisory failures in addition to $716,000 in restitution to the affected clients.
FINRA reports that it communicated with industry broker-dealers, including Oppenheimer, in 2009, informing them about the risks and complexities of non-traditional ETFs. It was FINRA's belief that Oppenheimer failed to properly adjust to those warnings and posits that the firm's advisers "continued to solicit retail customers to purchase non-traditional ETFs and continued to execute unsolicited non-traditional ETF transactions even though the customers did not meet Oppenheimer's stated criteria."
Between the time of FINRA's regulatory notice regarding non-traditional ETFs and the allegation, Oppenheimer's representatives executed more than 30,000 non-traditional ETF transactions in more than 1,700 client accounts, according to the FINRA.
Brad Bennett, FINRA's chief of enforcement, said that, "Written procedures are worthless unless accompanied by a program to enforcement program to enforce them … While Oppenheimer's procedures prohibited solicitation of non-traditional ETFs, the absence of any meaningful compliance effort resulted in its representatives continuing to solicit unsuitable non-traditional ETF purchases, including a number involving elderly investors."
A spokesperson from Oppenheimer assures the firm "has for several years put in effective enhanced procedures and controls surrounding the sale of leveraged ETFs. The firm is compensating affected clients noted in the FINRA release and is happy to put this matter behind it."
In January 2015, the firm agreed to pay $20 million to settle claims that it had improperly sold billions of dollars of penny stocks in an unregistered offering on behalf of an offshore brokerage. Not long after in March 2015, the firm was fined by FINRA to the tune of $2.5 million and ordered to pay restitution of $1.25 million for failing to supervise a barred broker.
FINRA points to a lack of proper training of supervisors and advisers in the most recent matter. It also failed to use an effective surveillance system to identify red flags in the solicitation of non-traditional ETFs. In one case, a 92-year-old investor, whose annual income was $50,000, held 96 solicited non-traditional ETF positions for an average of 32 days for a net loss of $51,847.
FINRA charges that Oppenheimer's registered representatives were recommending complex products to clients who maintained conservative investment objectives.
The attorneys of Eccleston Law LLC represent investors and advisers nationwide in securities and employment matters. Our attorneys draw on a combined experience of nearly 65 years in delivering the highest quality legal services. If you are in need of legal services, contact us to schedule a one-on-one consultation today.
Related Attorneys: James J. Eccleston
Tags: Eccleston, Eccleston Law, Eccleston Law LLC, James Eccleston