Digital World SPAC Settles SEC Charges for Material Misrepresentations to Investors
Posted on July 24th, 2023 at 3:17 PM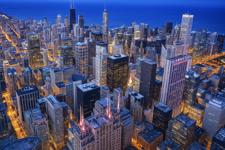 From the Desk of Jim Eccleston at Eccleston Law.
Digital World Acquisition Corporation (DWAC), a special purpose acquisition company (SPAC), settled fraud charges for making material misrepresentations in forms filed with the SEC as part of DWAC's initial public offering and proposed merger with Trump Media & Technology Group Corp. (TMTG). The SEC charged that DWAC misled investors and the SEC by failing to disclose a plan to acquire TMTG prior to DWAC's IPO. The purpose of a SPAC is to identify and acquire an operating business. As such, steps taken by a SPAC in furtherance of a particular acquisition are important to investors.
According to the SEC's order, DWAC filed an amended Form S-1 in support of its IPO in early September 2021 that stated that neither DWAC nor its officers and directors had had any discussions with any potential target companies prior to the IPO. But, dating back to February 2021, an individual who would later become DWAC's CEO and Board Chairman, and others involved with DWAC, had extensive SPAC merger discussions with TMTG. The order also found that DWAC failed to disclose that the CEO had a potential conflict of interest based on an agreement he had signed with TMTG. As a result, DWAC's amended Form S-1 was materially false and misleading.
The SEC's order found that DWAC violated the antifraud provisions of the federal securities laws. DWAC agreed to a cease-and-desist order and to pay an $18 million penalty in the event it closes a merger transaction. It also agreed to undertake that, should DWAC file an amended Form S-4, any such Form S-4 will be materially complete and accurate, and consistent with the findings in the SEC's order
Eccleston Law LLC represents investors and financial advisors nationwide in securities, employment, transition, regulatory, and disciplinary matters.
Related Attorneys: James J. Eccleston
Tags: Eccleston. Eccleston law, DWAC, SPAC, SEC