Wells Fargo 'fabricated' investigation into advisors, arbitration panel says
Posted on January 22nd, 2020 at 4:34 PM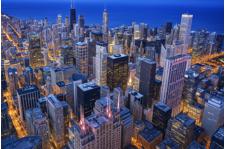 This article was originally published on OnWallStreet by Andrew Welsch
Three former Wells Fargo advisors' termination records must be expunged after the firm "fabricated investigatory findings" and ousted them, an arbitration panel ruled this month.
The panel ordered records for David Vorbeck, Stephen Dunnuck, and Stephen Wien be expunged because of the "defamatory" nature of entries made by Wells Fargo, according to a copy of the award.
A Wells Fargo spokeswoman declined to answer questions about the arbitration case and the ruling.
A FINRA spokeswoman declined to address whether the regulator was investigating Wells Fargo as a result of the arbitration. "We do not confirm the existence of investigations," she said in a statement.
The award represents a critical win because of the importance potential employers place on U5 forms.
"The U5 means a lot to advisors. They have to protect their name because it's part of their business," says Stephany McLaughlin, an attorney who represented the advisors in arbitration.
Separately, the advisors reached a settlement for defamation claims against Wells Fargo's independent broker-dealer, with which they were previously affiliated.
McLaughlin, who works at Chicago-based Eccleston Law, declined to discuss specifics of the settlement.
The expungement — which should take place within a week or so — concludes a nearly three-year long drama for the advisors, members of the Bison Financial Group which operates offices in Indiana, Ohio, Michigan and Florida.
Vorbeck and Dunnuck had been with Wells Fargo since 2008, having previously been registered with from Commonwealth Financial Network, according to BrokerCheck. Wien joined the team in 2008.
None have any client complaints listed on BrokerCheck.
The advisors say they were blindsided when Wells Fargo FiNet parted ways with them in 2017, according to FINRA BrokerCheck records.
"Citing no reasons whatsoever, on April 27th, 2017 I received notice from FiNet that it was terminating my license agreement," Vorbeck wrote in a note on BrokerCheck, referring to Wells Fargo Advisors Financial Network. Vorbeck wrote in the note, which is now being expunged, that he "voluntarily resigned" the following month, only to learn in June what Wells Fargo entered into his and his fellow advisors' U5 forms.
The firm listed the advisors type of termination as "permitted to resign." In a note contained in BrokerCheck, Wells Fargo said it terminated their licensee agreements "after a review of certain annuity processes. Specifically the processes of submission and funding of client annuity replacement contracts."
The advisors contested the allegations, saying that Wells Fargo never made any allegations to them.
"I was not 'permitted to resign' at all, and I certainly was not permitted to resign due to any violation of securities rules or regulations, including those relating to certain annuity processes, or any other client account concerns. The termination of my licensing agreement was prompted by, among other things, my expressing concern to Wells Fargo over the revelation and consequences of Wells Fargo's 'fake account scandal,'" Vorbeck wrote.
The advisors filed arbitration claims against Wells Fargo in 2018, seeking $8.5 million in damages for defamation, negligence, tortious interference with prospective business advantage and other misconduct, according to arbitration records.
After 10 hearing sessions, the two sides reached a settlement in November 2019. McLaughlin declined to discuss it, saying only that it was "resolved to the mutual satisfaction of both parties."
The advisors continued to pursue expungement requests, which the arbitrators granted last month. The Indianapolis-based panel wrote that its ruling was "based on the defamatory nature of the information."
The award orders that the advisors' termination be changed to voluntary and the explanation state they were "disaffiliated as a result of fabricated investigatory findings."
"The expungement award speaks for itself and my clients are grateful to the arbitrators," McLaughlin says.
The team is now affiliated with Ameriprise Financial.
Related Attorneys: James J. Eccleston
Tags: james eccleston, eccleston law, eccleston law llc, eccleston, wells fargo, arbitration,