Sued by Schwab, axed by Morgan Stanley: A $750M team's troubled career move
Posted on April 25th, 2019 at 4:32 PM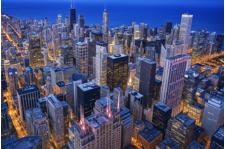 This article was originally published by Andrew Welsch on OWS Financial Planning
A rough four weeks for a $750 million team ended with the advisors out of a job and barred from soliciting their clients.
The tortured journey of Christopher Armstrong and Randall Kiefner, who had moved from Schwab to Morgan Stanley, may carry warnings for other advisors transitioning their practice and seeking sound advice. In particular, it raises concerns about finding independent legal representation.
Their saga started like many advisor moves do with a resignation, according to court documents. Armstrong and Kiefner quit Schwab on a Friday and started work at Morgan Stanley the same day. A week later, Schwab sued the duo, alleging they violated non-solicitation agreements. Next, Morgan terminated the advisors. A day later they were cut loose by their attorney whose law firm turned out to have "irreconcilable" conflicts of interest. Finally, this week they signed an agreement with Schwab not to contact former clients.
"I'm dumbfounded by this," says Jim Eccleston, a lawyer not affiliated with the case.
When the duo quit Schwab on Friday, March 29, they worked through the weekend to convince clients to move their accounts to their new employer, according to Schwab's lawsuit filed April 5 in federal court in New Jersey. Schwab claims the advisors failed to provide a contractually obligated four weeks' resignation notice, took proprietary information and violated non-solicitation agreements (Schwab requires its private client advisors to sign 18-month non-solicits), according to court documents.
Neither Schwab nor Morgan Stanley are members of the Broker Protocol, an industry agreement that permits advisors switching between member firms to take basic client contact information with them. The wirehouse left the protocol in 2017 and, like Schwab, has sued departing brokers over alleged non-solicitation violations.
Because of the legal dangers, it's standard industry practice to provide advisors with advice on what they can and cannot do during a transition, particularly so with regard to non-protocol firms, according to industry insiders. It's not clear what transition advice Morgan Stanley provided the advisors.
A spokeswoman for Morgan Stanley confirmed Armstrong and Kiefner are no longer with the wirehouse and declined further comment. The advisors could not be reached for comment.
"Anyone recruiting doesn't go fishing in the Schwab pool because you don't know if the advisor can bring the clients with them. They may have contractual obligations with regard to the accounts," says recruiter Danny Sarch. "The Schwab name is often why the clients came in the front door. And unlike other firms, they have clean hands because they don't recruit."
Schwab made similar points in its lawsuit, arguing that "Armstrong and Kiefner did not develop the clients they serviced at Schwab through cold calls or their own connections in the way that brokers at other brokerage firms do. Instead, Schwab provided them with pre-existing Schwab clients to service or qualified leads to develop."
Schwab also claimed that the advisors' computer activity leading up to their resignations "strongly suggests they removed confidential client information to aid their wrongful solicitation." For example, the Orlando, Florida-based Kiefner printed out part of or all of his client list three times, the firm claims. That list allegedly contained client names, phone numbers and email address among other information.
"After searching Kiefner's workspace and storage areas in the Orlando Office, Schwab was unable to locate a copy of the printed document," the firm claimed in its lawsuit.
Armstrong and Kiefner's legal representation in the lawsuit came via law firm Shumaker, Loop & Kendrick, which also represents Morgan Stanley in other legal matters. That proved problematic after the firm terminated the two advisors on April 11 for undisclosed reasons, according to court documents.
Advisors faced with a non-solicitation lawsuit may be tempted to go with a free corporate provided attorney. But hiring independent, unconflicted representation may be worth it, attorneys and recruiters say. It's not clear from court documents if Morgan Stanley was footing the legal bills on behalf of Armstrong and Kiefner.
Attorney Michael Taaffe wrote the judge saying that his law firm could no longer represent the advisors due to "patent and irreconcilable conflicts of interest." It's not clear whether Armstrong and Kiefner were able to secure new legal counsel, though court records indicate that they emailed the judge on April 16 to say they were seeking new representation. Taaffe did not respond to a request for comment on the case and whether his law firm provided transition advice to the advisors.
"Can you imagine if you are the other side and you see their counsel is withdrawing? That is like throwing steak to the lions," says Eccleston, who provides legal counsel to advisors, including on transitioning books of business.
On April 22, the advisors and Schwab reached an agreement and signed a permanent injunction, which bars Armstrong and Kiefner from contacting any clients they served at their former employer until Sept. 29, 2020.
A FINRA arbitration case between Schwab and the advisors is pending, according to court documents. A spokeswoman for Schwab declined to comment.
"These reps are really disadvantaged. No book, an injunction and a damages hearing pending," Eccleston says.
In an environment where more advisors are trying to transition clients out of non-Broker Protocol member firms, there are greater risks, Eccleston says.
In some cases, advisors have tried wedding style announcements and social media posts to notify clients of their career moves. But social media can become cannon fodder for lawsuits. Last year, Morgan Stanley sued a $660 million team that moved to Stifel, and as evidence of violations of non-solicitation agreements pointed to a Facebook post by an advisor's wife. Clients had liked and commented on the post, the firm told the court. In the end, an online birthday card list played a key role in Morgan Stanley winning a temporary restraining order in the months-long legal fight.
Even the more professionally-inclined LinkedIn does not appear to be a safe haven for client communications during a transition. Schwab's non-solicitation agreement requires advisors leaving the firm to immediately disconnect with any clients with whom they have connections on the social media site, according to documents filed by the company in court.
Advisors would do well to tread carefully, Eccleston says. "You have to discuss this, you have to plan this. It comes part and parcel with the job."
Related Attorneys: James J. Eccleston
Tags: james eccleston, eccleston law, eccleston law llc, eccleston, schwab, morgan stanley, charles schwab, arbitration