Stock Jocks Get Their Knocks at BDs
Posted on November 12th, 2015 at 12:39 PM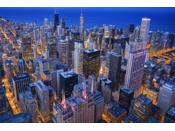 This article was originally published on November 12, 2015 by ThinkAdvisor.
It is increasingly rare that I come across advisors that farm stocks, but I consulted with one earlier this year that had $100 million of client assets and was producing $1 million of GDC.
Most of those that farm stocks have moved to transacting stocks in an advisory platform because what they earn is similar but carries far less risk of compliance issues.
Alive But Not Well
The transactional "active stock trader" is still alive but not faring well.
Far fewer firms are open to churn-prone models and many firms that did cater to these models are now either closed or sold. John Thomas, Merrimac, Brookstone Securities and JHS Capital are but a few of the many firms that are no longer around. Surprisingly, there are still a fair number of firms in and around New York City, Long Island and Southern Florida that cater to the active trader, but their days are numbered.
David Alsup of Fishbowl Strategies explains that over-regulation has been killing equities-focused firms since 2008, and the pace has remained high since Dodd/Frank passed in 2010.
Alsup further explains that many of those shuttering firms are flocking to investment banking and merger and acquisitions to escape retail regulations.
Of new firms opening, half have been private placement firms, with 12 Reg D filings per day five years ago. Today, that average is up to 250 per day. Securities attorneys see easy billable hours when transactional stock trader customer complaints pop up.
Securities attorney Jim Eccleston of Eccleston Law argues that "Firms catering to stock jocks are like buggy whip companies catering to horse and buggy drivers; nearly extinct. The name of the game is spending time to gather assets for someone else to manage, not wasting time on active stock picking. Add to that the regulatory and customer complaint risks, and there is no doubt that such stock jock firms are going the way of the dinosaur."
A recent consultation I had with a regional firm regarding an active stock trader that was dismissed for not converting to advisory business fast enough brings to light the regulatory pressures broker-dealers in all channels are feeling—get away from transactional stock trading or get heightened scrutiny during FINRA audits.
In another recent conversation, this one with the president of a smaller independent broker-dealer, he explained he was getting rid of reps who were doing lots of transactional stock trades because he felt overwhelmed by the number of questions he had to field during their FINRA audit.
The Model Must Serve the Client
Ultimately, the investment model has to serve the client. If you ask the transactional stock traders the same thing I asked my branch manager, "If you took all the stock trades you did with your clients, would it be a gain or a loss?" You would very rarely hear, "A gain in value." Transactional active stock traders, despite all the forces working against them still persist. However, their numbers will continue to shrink as the risk versus reward no longer supports their model.
The attorneys of Eccleston Law LLC represent investors and advisers nationwide in securities and employment matters. Our attorneys draw on a combined experience of nearly 65 years in delivering the highest quality legal services.
Related Attorneys: James J. Eccleston
Tags: Eccleston, Eccleston Law, Eccleston Law LLC, James Eccleston, FINRA, stock trader