Presentation by Attorneys of Eccleston Law at the FPA Suncoast Event was a Success
Posted on March 15th, 2016 at 11:00 AM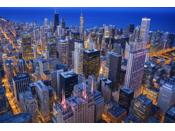 On Friday, March 11, 2016, attorneys Kim Chavers and Jim Eccleston of Eccleston Law gave a speech called Salvaging a Bad Day to a packed audience of the Florida Suncoast Chapter of the Financial Planning Association (FPA) at the Sarasota Yacht Club in Sarasota, Florida.
Kim and Jim presented an insightful and informative discussion that covered topics regarding FINRA arbitration of employment and customer disputes, FINRA enforcement/disciplinary process, CFP Board disciplinary process, promissory note collection defense, and assistance with and defense against Florida state regulatory issues/actions.
Kim and Jim are honored to have had the opportunity to participate in this special and well attended event.
The attorneys of Eccleston Law LLC represent investors and advisers nationwide in securities and employment matters. Our attorneys draw on a combined experience of nearly 65 years in delivering the highest quality legal services. If you are in need of legal services, contact us to schedule a one-on-one consultation today.
.
Related Attorneys: James J. Eccleston
Tags: Eccleston, Eccleston Law, Eccleston Law LLC, James Eccleston, FPA Suncoast,