Morgan Stanley Sues Ex-Advisor for Altering Records
Posted on March 9th, 2015 at 3:28 PM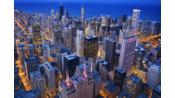 This article was published on March 9, 2015 by Danielle Verbrigghe and can be found here.
Morgan Stanley has filed a lawsuit against a former advisor and his sales assistant after the duo allegedly altered client records before jumping to Ameriprise Financial.
The wirehouse sued former advisor John McCallion, and his sales assistant Tricia Macaluso, for fraud, breach of fiduciary duty, breach of contract, misappropriation of trade secrets, intentional interference with economic relations and unfair compensation, according to a complaint filed last week in the an Illinois district court.
Morgan Stanley claims that Macaluso altered customer records in the firm's computer system to change customers' telephone numbers, before resigning from the firm. Morgan Stanley simultaneously filed for Financial Industry Regulatory Authority (FINRA) dispute resolution arbitration against the duo, according to the complaint. A court filing from March 5 shows that a motion for a temporary restraining order was resolved by consent of both parties. A status hearing was set for early April.
A spokeswoman for Morgan Stanley declined to comment. McCallion didn't respond to an emailed request for comment. An Ameriprise spokesman didn't provide a comment in time for publication deadline.
If the defendants did alter the telephone numbers in the records, that would certainly be a violation of the broker protocol, says Bradley Schram, an attorney with Hertz Schram PC, in Bloomfield Hills, Mich., who is not connected to the case.
"The premise [of the protocol] is to level the playing field and to have both sides have an opportunity to contact the clients, to give the client the opportunity to make a decision whether he or she would like to stay with the old firm or go with the financial consultant to the new firm," Schram.
The protocol typically doesn't apply when an advisor or brokerage doesn't adhere to the rules, says James Eccleston, an attorney with Chicago-based Eccleston Law, who is not connected to the case.
"Morgan Stanley has a reputation for bringing legal action against brokers when they fail to strictly follow the requirements of the protocol," Eccleston says.
McCallion and Macaluso worked in Morgan Stanley's Naperville, Ill. office until resigning to join Ameriprise in February, according to FINRA records.
On February 27th, McCallion and Macaluso resigned without notice, according to the complaint. He took a list of clients he served at Morgan Stanley in order to solicit them to transfer their accounts to him at Ameriprise, according to the complaint.
Macaluso allegedly changed the phone numbers of dozens of clients on Morgan Stanley's internal computer system in the days before she resigned, representing more than 20% of the overall assets McCallion had advised on, including the household with the highest revenue, according to the complaint. That hampered Morgan Stanley's ability to reach clients to inform them of McCallion's departure and arrange for continued coverage of their accounts, Morgan Stanley's lawyers argued.
In the complaint, Morgan Stanley argues that the protocol, which allows advisors to take customer information such as names and phone numbers, doesn't apply in this case, since altering client records is a violation of the protocol.
Morgan Stanley also claims that McCallion violated a contractual agreement with Smith Barneyfrom Aug. 2006, in which the firm agreed paid him about $849,000 in special compensation over a nine-year period. That agreement had stipulated a one-year non-solicitation period.
"McCallion's solicitation of the customers will destroy the benefits of the resources Morgan Stanley has invested over the years to develop these relationships and good will," said Morgan Stanley's attorneys in the complaint. "No price tag can be placed on the destruction of the benefits Morgan Stanley has accrued from such efforts and it is impossible to determine how much Morgan Stanley stands to lose as a result of McCallion's misconduct."
The complaint included attached documents including a spreadsheet showing altered phone numbers.
McCallion's attorney also last week filed a memo opposing a temporary restraining order.
The injunction "amounts to nothing more than a form of judicial revenge for alleged conduct relating to contact information for a small percentage of McCallion's hundreds of customers," McCallion's attorney wrote in a memo to the court.
Macaluso's attorney also filed a memo in opposition to the order.
"Although Morgan Stanley bases its claim for injunctive relief on the purported violation of certain agreements by her co-defendant, Mr. McCallion, Morgan Stanley has not alleged that Ms. Macaluso executed, or was bound by any such agreement," wrote Macaluso's attorney in the memo.
The latest court filing, as of Friday afternoon, showed that a motion for a temporary restraining order was resolved by consent between the party. The court approved an agreement by the parties on how to proceed, and Morgan Stanley and the defendants can either attend a status hearing in April or file a written status report.
The attorneys of Eccleston Law, LLC represent investors and advisers nationwide in securities and employment matters. Our attorneys draw on a combined experience of nearly 65 years in delivering the highest quality legal services.
Related Attorneys: James J. Eccleston
Tags: James Eccleston, Jim Eccleston, Eccleston Law Offices, Morgan Stanley, Broker Protocol