Just Saying "No" to Firm-Provided and Conflicted Legal Counsel in Your Transition may avoid problems later
Posted on April 14th, 2021 at 3:55 PM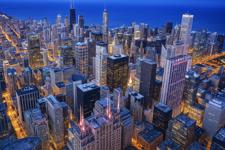 Our recently filed court case of Armstrong and Kiefner vs. Shumaker, Loop & Kendrick, and Michael Taaffe alleges behavior that financial advisors should be aware of in considering whether or not they should have agreed to be represented by legal counsel selected/referred by their new firm in connection with their employment transition.
Counsel for the advisor must diligently and competently plan the transition, understand the law and the relevant employment agreements, negotiate the new employment agreement with the new firm (or refer the matter to another lawyer to do so), prepare a court defense and represent the advisor to the best of the lawyer's ability, independently, without conflicts of interests, through the conclusion of any litigation.
Regrettably, a nasty underbelly associated with firm-provided legal counsel is alleged in the Shumaker lawsuit:
Counsel May Not Be Independent, May Not Disclose Its Conflicts of Interest, and May Not Obtain the Requisite Informed Consent from the Advisor- Until It's Too Late

Counsel May Not Study or Provide Needed Advice to the Applicable Employment Agreements, State Law, Regulations, Any New Employer Policies and Any Prior Litigation/Arbitration Between Old and New Firms

Counsel May Forget That They Owe Stringent Ethical Duties (such as the duty not to reveal client confidences) to Their Individual Advisor Clients, and Owe NO Duties to The Firm Paying Their Legal Bill

Counsel May Throw the Advisor Client "Under the Bus" to Maintain the Firm's Sterling Relationship with the Firm, No Matter How Damaging to Their Client Advisor
Successful advisors and their teams just can't take the chance that they will be poorly served; the stakes are too high.
Tags: eccleston, eccleston law, recent case