JPMorgan wins round in fight over client contacts with Merrill broker
Posted on March 31st, 2020 at 9:07 AM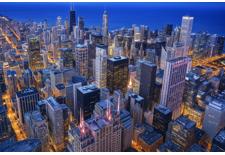 This article was originally published on OnWallStreet by Kenneth Corbin
A broker who left JPMorgan's banking channel to join Merrill Lynch has agreed to a preliminary injunction barring him from soliciting his former clients as the parties await a FINRA arbitration proceeding.
Last week, JPMorgan brought a complaint against Dustin Berry in a U.S. District Court in Louisiana, alleging that he had been "aggressively soliciting" his former clients to move their accounts to Merrill Lynch. He oversaw $121 million in client assets, according to JPMorgan.
Two days later, the parties agreed to a preliminary injunction under which Berry would admit to no wrongdoing and accept no liability, but nonetheless agree to halt any solicitation of his former clients and to return to JPMorgan any documents and records relating to his old book of business.
Berry did not immediately return a request for comment left at his office; nor did his attorney, Cynthia Moulton of Houston law firm Moulton & Wilson. A spokeswoman for JPMorgan did not immediately respond to a request for comment. A spokesman for Merrill Lynch parent Bank of America declined to comment.
By agreeing to what's known as a stipulated preliminary injunction, the parties effectively end the litigation in federal court and turn the matter over to the FINRA arbitration process.
In doing so, they follow what's become a familiar path in the ongoing litigation between wirehouses and regional broker-dealers involving departing brokers, securities lawyers say.
"Stipulated preliminary injunctions have become more common, at least when they make sense strategically for both parties to the litigation," says Jim Eccleston, managing member at the firm Eccleston Law in Chicago.
Eccleston explains that under FINRA rules, a stipulated preliminary injunction puts the matter on a fast track through the arbitration process, which can appeal to both parties looking for a quick resolution to the dispute.
"Strategically, for the firm moving for the injunction, the firm can expedite obtaining the relief it seeks by days or even a short number of weeks," he says.
Eccleston continues: "Ironically, for the financial advisor, expediting the injunctive relief also can be strategically advantageous. That occurs when the advisor believes that he or she will fare better in front of FINRA arbitrators, who will hear the matter expeditiously pursuant to FINRA rules and who, unlike the court judge, will have some degree of securities industry experience and knowledge."
On the other hand, when an advisor believes that they have a good chance of defeating a request for a temporary restraining order in court, they would likely be less inclined to accept a preliminary injunction, he explains.
Of course, any hope of expediting the arbitration process has diminished amid the COVID-19 pandemic, which prompted FINRA to announce that it is postponing all in-person arbitration hearings scheduled to take place before May 1.
When both parties opt for the preliminary injunction, the terms usually fit into a rough template, according to Bill Singer, a veteran securities attorney who runs the Broke and Broker blog.
"The [registered rep] generally never admits any wrongdoing and makes no waivers," he says. "The injunction is fully subject to the prerogatives of an arbitration panel to which these cases are generally remanded per mandatory industry arbitration provisions."
As a general matter, Singer takes a dim view of the legal strategy of firms suing in federal courts to win restraining orders, calling it "little more than a bad-faith circumvention of what is typically FINRA's arbitration forum by large firms seeking to jack up a former rep's litigation costs and to send a dubious message to others who would seek to leave the firm under similar circumstances."
Related Attorneys: James J. Eccleston
Tags: eccleston, eccleston law, james eccleston, jpmorgan, merrill lynch, finra