James Eccleston Shares His Thoughts OnWallStreet
Posted on December 22nd, 2016 at 9:42 AM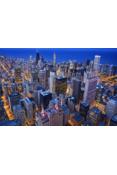 Recently, James Eccleston shared his thoughts on the battle some advisers face when choosing to represent themselves against experienced corporate attorney's. It's "the equivalent of Michael Jordan having a one-on-one with a third grader," says James Eccleston. Explaining that advisers can oftentimes find themselves in unfair situations, potentially losing out on large sums of money.
"Most [promissory note] agreements will contain a clause to repay the firm that portion of the unpaid promissory note balance upon any kind of termination, whether that termination is for cause or not for cause or even wrongful," James Eccleston said. Within the article, Eccleston also discusses his thoughts on arbitration and the firms view on contracts with advisers.
To read the full article, click here.
The attorneys of Eccleston Law LLC represent investors and advisers nationwide in securities and employment matters. The securities lawyers at Eccleston Law also practice a variety of other areas of securities for financial advisors including broker litigation & arbitration, transition contract review, employment matters, FINRA defense , and much more. Our attorneys draw on a combined experience of nearly 65 years in delivering the highest quality legal services. If you are in need of legal services, contact us to schedule a one-on-one consultation today.
Related Attorneys: James J. Eccleston
Tags: Eccleston, Eccleston Law, Eccleston Law LLC, James Eccleston, OnWallStreet, FINRA, advisers, arbitration, firm