James Eccleston Recommended as a Leading Lawyer for 2016
Posted on December 30th, 2015 at 4:14 PM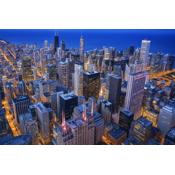 James Eccleston of Eccleston Law LLC was named as one of 2016's Leading Lawyers:
We are proud to announce that James Eccleston has been recommended by his peers and approved by the Leading Lawyers Advisory Board as a Leading Lawyer for 2016. Leading Lawyers is a division of Law Bulletin Publishing Company, a print and electronic information company which provides information in the legal, real estate, and financial fields.
Lawyers who are named a Leading Lawyer are those who were most often recommended by their peers in the Law Bulletin Publishing Company's survey sent to all lawyers licensed in the state of Illinois. This Leading Lawyer distinction has been earned by fewer than five percent of all lawyers licensed to practice law in Illinois. James Eccleston has received this distinction in past years and is honored to be recognized again for 2016.
The attorneys of Eccleston Law LLC represent investors and advisers nationwide in securities and employment matters. Our attorneys draw on a combined experience of nearly 65 years in delivering the highest quality legal services. If you are in need of legal services, contact us to schedule a one-on-one consultation today.
Related Attorneys: James J. Eccleston
Tags: Eccleston, Eccleston Law, Eccleston Law LLC, James Eccleston, Leading Lawyers, Law Bulletin Publishing Company