James Eccleston Achieves Highest Rating in Both Legal Ability and Ethical Standards for 2020
Posted on April 20th, 2020 at 3:47 PM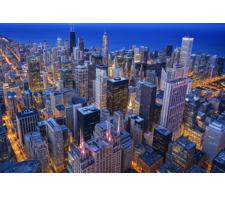 James Eccleston achieved the highest rating in both Legal Ability and Ethical Standards from Martindale Hubbell for 2020.
The gold standard in attorney ratings
Martindale-Hubbell® Peer Review Ratings™ recognize lawyers for their strong legal ability and high ethical standards. Individuals seeking legal counsel, as well as attorneys looking to refer a colleague, use these ratings to identify, evaluate and select the most appropriate lawyer. An elite group of approximately 10 percent of all attorneys holds an AV Preeminent Rating, a designation trusted worldwide by buyers and referrers of legal services.
Martindale-Hubbell facilitates peer and client reviews to expand law firms' marketing capability. We provide a trusted online forum for individuals, businesses and professional colleagues to promote their credentials before a wide audience, including prospects that can't be reached in other ways. Our peer and client reviews are user-friendly and make a distinctive, compelling statement across the web, maximizing your firm's online marketing potential.
Related Attorneys: James J. Eccleston
Tags: eccleston, eccleston law, james eccleston, martindale hubbell