Investor's Family Sues FINRA Alleging Biased Arbitration
Posted on December 31st, 2015 at 12:19 PM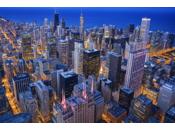 This article was originally published on December 30, 2015 by Danielle Verbrigghe on FUNDfire
Family members of two former Wachovia Securities clients are suing the Financial Industry Regulatory Authority (FINRA) Dispute Resolution in U.S. District Court, claiming the arbitration system has denied them their fundamental right to due process.
This comes as the plaintiffs pursue a complaint through FINRA Dispute Resolution claiming that Wachovia, now part of Wells Fargo Advisors, and another brokerage called Fulcrum Securities, engaged in fraud and deceit, when they allegedly failed to supervise and concealed the misconduct of a rogue broker, Christopher Matthew Cunningham, who is now in prison after admitting defrauding elderly clients.
Now, the plaintiffs, Ann Morton Young Habliston and Seymour Young Jr., are suing FINRA Dispute Resolution on behalf of the estates of Seymour and Marion Young, former clients of Wachovia and Fulcrum Securities, seeking to either proceed with their claim against the brokerages in court, or force FINRA Dispute Resolution to postpone their hearing and assign a new chairperson to arbitrate the case.
Through their attorney, the plaintiffs claim that in the dispute resolution proceedings, FINRA violated its own rules to assign an industry-biased chairperson with a significant relationship with Wells Fargo and prevented them from obtaining documents critical to their case.
"There is substantial cause to find FINRA [Dispute Resolution] is not competent to administer Plaintiffs' arbitration claims, and that it has deliberately violated its rules to bar the plaintiffs from obtaining documents that will demonstrate FINRA allowed Wachovia Securities and Wells Fargo Advisors to continue operating while knowing they had inadequate supervisory procedures that allowed theft, and other deceptive activities in elderly customer accounts," Ford Ladd, the attorney representing the plaintiffs wrote in the complaint.
The plaintiffs are seeking to proceed with their claims against Wells Fargo and Fulcrum in court rather than through FINRA Dispute Resolution. Or alternatively they seek to proceed through FINRA dispute resolution but to have their January hearing dates postponed and a new replacement chairperson appointed.
In addition to making specific claims alleging FINRA Dispute Resolution failed to follow its policies and appoint an appropriate arbitrator, the plaintiffs, through their attorney, argue that the FINRA Dispute Resolution process inherently deprives investors of their right to due process.
"FINRA arbitration denies customers of their right to fundamental due process; discovery, particularly patterns of systemic misconduct that justify punitive damages, and impose arbitrators who inherently cannot be fully independent and impartial in their rulings," the plaintiffs' attorney wrote in the complaint.
It's very unusual to see an attorney seek court intervention in the middle of an arbitration proceeding, says one attorney who represents investors in claims against brokerage firms, says Stephany McLaughlin, an attorney with Eccleston Law, who represents investors and brokers in cases against financial firms, but isn't directly involved in the case.
While part of the claim is straight forward, denouncing the arbitration process itself in the complaint is a provocative move, McLaughlin says.
"On one hand they're asking for something very simple. And on the other hand they're asking for something very provocative," McLaughlin says.
In their original claim against Wells Fargo and Fulcrum, the plaintiffs allege that Wachovia and Fulcrum failed to supervise their advisor, Cunningham, despite the fact that he was allegedly in financial distress, on drugs, had multiple complaints, "borrowed" money from elderly clients that he failed to repay and had been accused of stealing. The plaintiffs claim that Cunningham took advantage of their elderly parents who were in poor health and could no longer understand investment strategies by making unsuitable investments and stealing from them.
When Wachovia eventually fired Cunningham for misconduct relating to the Youngs' accounts in 2009, the firm then allegedly lied to them, saying he had left for a better opportunity and concealing known misconduct and losses in their accounts, the plaintiffs claim. The Youngs then opened accounts with the same advisor when he moved to another firm, Fulcrum Securities. When Cunningham was allegedly forced to resign from Fulcrum Securities in 2011, that firm also didn't inform the clients of his known misconduct and pending investigations.
Family members weren't even aware of the misconduct in the accounts until years later, they claim. In December 2013, federal investigators further disclosed to them that the advisor had allegedly drawn cashier's checks on the client's accounts, which they claim was concealed by Wachovia.
The plaintiffs are seeking $2.8 million in compensatory damages from Wachovia and Cunningham, and $298,957 in compensatory damages from Fulcrum and Cunningham. In addition they seek $6 million in total punitive damages and $500,000 in damages for intentional infliction of emotional distress or discovery sanctions. The final hearing on this case through FINRA Dispute Resolution was set for January.
But now, the plaintiffs are seeking judicial intervention to correct alleged violations of FINRA arbitrator replacement rules, also asking for a declaration that pre-dispute binding arbitration is unenforceable, which could allow them to have their claim heard in court.
In the new lawsuit the plaintiffs claim that FINRA Dispute Resolution allowed the chairperson originally assigned to arbitrate the case and Wells Fargo to conceal material business relationships which should have required the chairperson to withdraw in 2013. The chairperson's employer provided litigation support to Wells Fargo in the case and had concealed and withheld materially relevant documents, the plaintiffs claim. The allegedly conflicted chairperson eventually withdrew from arbitrating the case in November of 2015, but FINRA didn't allow the final hearing to be postponed beyond its scheduled date in January 2016, even though the next ranked arbitrators weren't available on such short notice, according to the complaint.
In December, the plaintiffs received notice that FINRA had appointed a new chairperson to arbitrate the case. But the replacement chairperson has accounts with Wells Fargo Advisors, has an arbitration award history showing industry bias against plaintiffs that bring claims against FINRA's largest member firms, and is married to an 'expert' for brokerage firms who is defending a securities dealer on claims related to the sale of a security created by Wachovia, the plaintiffs allege in the suit.
"It is incredulous to believe FINRA [Dispute Resolution] found no cause to remove this chair," the plaintiffs' attorney wrote in the complaint.
In addition, the plaintiffs allege that FINRA Dispute Resolution was openly hostile during the arbitration process and prevented the plaintiffs from obtaining documents from other proceedings that they claim would show FINRA's regulatory arm was knowingly deficient in supervision and that the brokerages named in the original claim had demonstrated systemic patterns of misconduct.
A Wells Fargo spokesman declined to comment. A FINRA spokeswoman declined to comment. Fulcrum Securities didn't respond to an emailed request for comment in time for publication deadline. Cunningham, who is in federal prison, could not immediately be reached for comment.
This case fits with a movement advocating allowing these types of claims to be brought to court, says McLaughlin, of Eccleston Law.
"It's part of a movement that the plaintiff's securities bar wants to see claims brought in court," McLaughlin says. "They want to do away with these pre-dispute binding arbitration clauses."
But not all lawyers agree, says McLaughlin, adding that her firm doesn't take a stance on whether arbitration or court is preferable.
In this case, it's unlikely that a court will find the whole arbitration process to be manipulative or deceptive, she says. "In all likelihood I would guess the court would not take jurisdiction over the matter," McLaughlin says.
A more likely outcome would be ordering FINRA to postpone the hearing and appoint a new arbitrator, McLaughlin says.
Depending on the result, this case could have implications for other attorneys that bring investor and broker claims through FINRA Dispute Resolution, says Joseph Peiffer, an attorney with Peiffer Rosca Wolf Abdullah Carr & Kane, who represents clients in disputes against brokerage firms. Peiffer has also previously served as the president of the Public Investors Arbitration Bar Association (PIABA), a group which has publicly criticized the FINRA Dispute Resolution process.
"This case is going to be watched carefully by everyone who does dispute arbitration," Peiffer says.
The attorneys of Eccleston Law LLC represent investors and advisers nationwide in securities and employment matters. Our attorneys draw on a combined experience of nearly 65 years in delivering the highest quality legal services. If you are in need of legal services, contact us to schedule a one-on-one consultation today.
Related Attorneys: Stephany D. McLaughlin
Tags: Eccleston, Eccleston Law, Eccleston Law LLC, Stephany D. McLaughlin, FINRA, U.S. District Court, PIABA