In battle over bonuses, why so many advisers lose it all in arbitration
Posted on April 12th, 2017 at 3:02 PM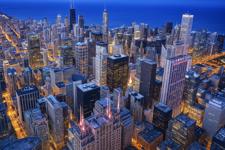 Jim Eccleston was recently mentioned an article published by Andrew Welsch on OnWallStreet.com.
The article pertained to legal battles between firms and advisors when advisors leave a firm or switch from one firm to another.
Jim was quoted in the article multiple times stating:
It's "the equivalent of Michael Jordan having a one-on-one with a third grader," says James Eccleston, a Chicago-based securities attorney of 30 years.
When discussing situations when advisors choose to skip hiring a lawyer and choose to represent themselves instead.
Jim also stated:
"Most [promissory note] agreements will contain a clause to repay the firm that portion of the unpaid promissory note balance upon any kind of termination, whether that termination is for cause or not for cause or even wrongful," Eccleston says.
Eccleston and other attorneys say that the language is often ironclad, and the firms view these contracts as clear-cut.
Related Attorneys: James J. Eccleston
Tags: Eccleston, Eccleston Law, James Eccleston, Eccleston Law LLC