Former Southwest Securities Institutional Rep Wins FINRA Arbitration, Recovering Damages as Well as Expungement of Defamatory Form U-5 Employment Termination Filing
Posted on December 21st, 2016 at 1:47 PM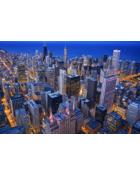 Kimberly M. Rose of Chicago, Illinois has been awarded $417,000 in compensatory damages and Form U-5 expungement relief in connection with her termination from Southwest Securities, Inc. (now Hilltop Holdings, Inc.).
Ms. Rose had alleged causes of action for defamation, negligence, wrongful discharge/retaliation, tortious interference with contractual relations, breach of contract, intentional infliction of emotional distress and unjust enrichment. Specifically, Ms. Rose alleged, in a concerted effort to ruin her relationships with her institutional brokerage clients, whose business generated approximately $1 million in annual revenues, Southwest Securities, Inc. wrongfully terminated Ms. Rose, in an effort to find a scapegoat for their regulatory shortcomings, and then defamed Ms. Rose on her Form U-5.
The FINRA arbitration panel agreed. The arbitrators awarded Ms. Rose $417,000 in compensatory damages, and ordered expungement of the original Form U-5 termination language, so that the new Form U-5 shall read:
"Ms. Rose, a productive employee with an unblemished employment record, was terminated after she failed to cooperate with an audit by the Illinois Securities Department, and, after she had requested, but did not receive, meaningful assistance in connection with said audit."
Lead counsel, Stephany McLaughlin of Eccleston Law, LLC, stated, "This award is the right result, after a four day arbitration hearing that Southwest Securities chose so shamelessly to defend." Ms. McLaughlin continued, "Southwest's principals took advantage of a devoted, high producing female broker. The arbitrators clearly saw through the smoke and mirrors offered by Southwest." Additionally, Ms. McLaughlin thanked her partners James J. Eccleston of the Chicago office and Kimberly L. Chavers of the firm's Sarasota, Florida office for their assistance in prosecuting the case: "Financial services firms such as Southwest regrettably fight tooth and nail in such arbitrations in order to cover up their own regulatory shortcomings, and when they do, it takes a team of experienced and talented securities employment lawyers to obtain the justice that financial advisors deserve."
--
The attorneys of Eccleston Law LLC represent investors and advisers nationwide in securities and employment matters. The securities lawyers at Eccleston Law also practice a variety of other areas of securities for financial advisors including broker litigation & arbitration, transition contract review, employment matters, FINRA defense , and much more. Our attorneys draw on a combined experience of nearly 65 years in delivering the highest quality legal services. If you are in need of legal services, contact us to schedule a one-on-one consultation today.
Related Attorneys: James J. Eccleston, Stephany D. McLaughlin
Tags: Eccleston, James Eccleston, Eccleston Law, Eccleston Law LLC