Former Registered Rep Wins FINRA Arbitration Expungement of Defamatory Language on His CRD Record
Posted on February 10th, 2017 at 4:50 PM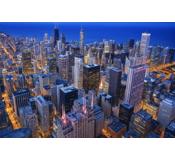 Eccleston Law LLC is pleased to announce that its client's Central Registration Depository (CRD) and BrokerCheck record will be expunged of references to a baseless customer complaint filed against him and his former firm.
The broker, through his attorneys at Eccleston Law, filed a motion with a FINRA arbitration panel for expungement, in order to remove references to the customer arbitration claim from his CRD (and BrokerCheck record).
Following an evidentiary hearing, the FINRA arbitration panel determined that the customers' claims indeed were false. The panel's specific finding noted that financial advisor had followed all instructions of his customers on buying and selling, and that he did not make any such decisions on his own. Accordingly, the arbitrators issued an award recommending that the broker's CRD record be expunged
Lead counsel, Mark Flagel of Eccleston Law, LLC, stated, "This award is the right result because the rep did absolutely nothing wrong"
The attorneys of Eccleston Law LLC represent investors and advisers nationwide in securities and employment matters. The securities lawyers at Eccleston Law also practice a variety of other areas of securities for financial advisors including broker litigation & arbitration, transition contract review, employment matters, FINRA defense , and much more. Our attorneys draw on a combined experience of nearly 65 years in delivering the highest quality legal services. If you are in need of legal services, contact us to schedule a one-on-one consultation today.
For further information:
Mark Flagel
312-332-0000
mflagel@ecclestonlaw.com
Related Attorneys: James J. Eccleston
Tags: Eccleston, Eccleston Law, Eccleston Law LC, James Eccleston, Central Registration Depository, BrokerCheck, CRD, customer arbitration, financial advisor, arbitrators, Mark Flagel,