Finra arbitration panel awards registered representative $417,000 for wrongful termination, defamation
Posted on December 22nd, 2016 at 10:32 AM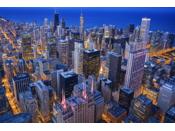 This article was originally published on InvestmentNews by Mark Scoeff Jr., on December 21st, 2016.
A Finra arbitration panel awarded $417,000 to a registered representative this week after finding she was wrongfully fired and defamed by her former firm.
The Financial Industry Regulatory Authority Inc. arbitrators held Southwest Securities Inc. liable for the compensatory damages and recommended the expungement of the termination explanation filed on July 2, 2014, regarding the departure of Kimberly M. Rose.
The Dec. 20 arbitration award said the expungement was needed due to the "defamatory nature of the information" in the Ms. Rose's Form U-5.
The panel ordered that the termination explanation be changed to describe Ms. Rose as "a productive employee with an unblemished employment record."
The U-5 says that she was fired because she did not cooperate with an audit by the Illinois Securities Department but added that "she had requested, but did not receive, meaningful assistance in connection with said audit."
A statement from the law firm representing Ms. Rose said that Southwest Securities, which was acquired by Hilltop Holdings Inc. in January 2015, had tried to "ruin her relationships with institutional brokerage clients" and make her a "scapegoat for their regulatory shortcomings."
Ms. Rose's attorney said called the arbitration award "the right result."
"Southwest's principals took advantage of a devoted, high-producing female broker," Stephany McLaughlin, Ms. Rose's lead counsel and an attorney with Eccleston Law, said in the statement. "The arbitrators clearly saw through the smoke and mirrors offered by Southwest."
Ben Brooks, director of corporate communications for Hilltop Securities Inc., declined to comment.
Ms. Rose filed her claim on June 17, 2015. The four-day hearing was conducted last month in Chicago. At its close, Ms. Rose requested $3.1 million in compensatory and $3.1 million in punitive damages.
Related Attorneys: James J. Eccleston, Stephany D. McLaughlin
Tags: Eccleston, Eccleston Law, Eccleston Law LLC, Stephany McLaughlin, James Eccleston, Investment News, arbitrators, FINRA, termination, U-5, Kimberly, M. Rose, Hilltop Securities Inc, punitive damages, compensatory,