Business Losses Due to COVID-19 Pandemic
Posted on April 14th, 2020 at 4:43 PM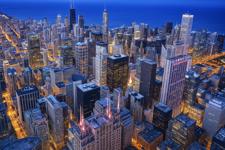 SPECIAL ANNOUNCEMENT
ECCLESTON LAW LAUNCHES
BUSINESS INTERRUPTION INSURANCE CLAIMS GROUP
Insurance companies wrongly are denying claims for coverage, despite collecting premiums, and even when the insurance policies explicitly contain the word "virus". This abuse must stop! Have your clients contact us.
Business Losses Due to COVID-19 Pandemic
Most businesses have bought a suite of policies to cover their business operations. Business interruption insurance coverage is part of that suite of policies.
Premiums for business interruption insurance are paid annually. Businesses - the policyholders who pay premiums annually - hope that their operations are not interrupted. Insurance companies likewise hope that business operations are not interrupted; paid premiums thus become "free money" for the insurance companies.
But insurance is there for a reason: when business operations are interrupted. When that happens, and to trigger coverage, an insurance claim must be filed. Policyholders should not rely on the oral representations of their insurance agents. Policyholders must file a claim and must receive a written response by the insurance company either accepting the claim or denying the claim.
A claim denial will contain an explanation and a citation to policy provisions purporting to support the claim denial. That is the document to provide to your attorney! Policyholders should not blindly accept the rationale of their insurance company! We have witnessed ridiculous "explanations" -- such as one claiming that, to be covered, the "virus" must have been caused by some kind of physical damage.
While all policies do contain precise coverage language, exclusions and limitations, they always have been and still are subject to interpretation and argument. Remarkably, in this COVID-19 pandemic, insurance companies are summarily denying claims, without question or discussion. Businesses understandably are outraged; what have they been paying for? Legislators are taking notice and considering relief, such as requiring insurance companies to grant coverage, or, to require insurance companies to return paid premiums to the policyholders. But the legislative process takes time, and is subject to the strong lobbying interests of the insurance industry.
So, what can be done? The same thing that has been done since insurance policies first were written and insurance claims first were denied: LITIGATION! Eccleston Law's Business Interruption Insurance Claims Group is working nationally and especially in Illinois to right the wrong! Notably, working with Eccleston Law costs businesses nothing out of pocket for legal fees, as the law firm has agreed to work on a contingency fee basis.
Recently filed COVID-19 related lawsuits come from a wide array of businesses, including restaurants, dentist's offices, theater companies and a scuba diving shop. This new wave of lawsuits is the first to be filed by businesses that had their COVID-19 claims denied. These claims have been filed all over the country, and in both state and federal court. Previously, other businesses had filed lawsuits prior to being denied coverage by their insurer. These pre-denial lawsuits sought formal and enforceable declarations from the court that the businesses' COVID-19 related losses indeed are covered by their business interruption policies.
Eccleston Law is investigating claim denials based on COVID-19 related losses. If your client's business has sustained a loss due to COVID-19, contact the professionals at Eccleston Law to discuss your litigation options.
Related Attorneys: James J. Eccleston
Tags: eccleston, eccleston law, james eccleston, financial advisors, covid-19 losses, virus insurance