Broker Protocol Delivered Another Blow by Georgia Court Decision
Posted on July 10th, 2018 at 10:17 AM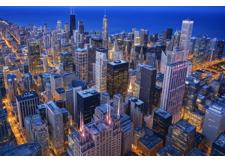 From the Desk of Jim Eccleston at Eccleston Law LLC:
This article was originally published at: http://fundfire.com/c/2026573/237433/broker_protocol_delivered_another_blow_georgia_court_decision
Article published on July 9, 2018
By Danielle Verbrigghe
A state appeals court decision in a Georgia case could make it harder for advisors looking to move to another firm to retain their clients.
In a case which pitted the Protocol for Broker Recruiting against employment agreements requiring the advisors to give advance notice of their resignations, a Georgia court of appeals judge ruled late last month that the protocol doesn't categorically invalidate advance notice provisions. Such agreements, often referred to as garden-leave provisions, are used to force departing employees to give 30, 60 or 90-days notice before leaving for a competitor.
Although the state appeals court decision only applies in Georgia, it could be cited in other cases around the country as firms seek to test the limits of the industry agreement, or move to impose or enforce more stringent garden leave, or advance-notice employment agreements.
The decision marks a strict interpretation of the protocol in terms of only protecting explicitly referenced behaviors, including taking certain client information and soliciting client business, explains Jim Eccleston, an attorney with Eccleston Law, who is not involved in this lawsuit. The decision could have big implications for the industry, as it is likely to be cited by every firm seeking to use an employment agreement to interfere with an advisor transition.
"This is, very candidly, a very problematic case for any transition, even if pursuant to the protocol," Eccleston says. "This has the potential to emasculate the protocol."
The case involved a lawsuit was originally filed in 2014 by Ha&W Capital Partners, an Atlanta-based RIA which has subsequently rebranded to Aprio Wealth Management, against four of its former advisors, including Niraj Bhandari, Shane Austin, Lisa Schiffer and Christopher Wynne, who had left the firm that year to join Morgan Stanley, where they still work.
In the lawsuit, the RIA claimed that the advisors had breached their contractual obligations under their employment agreements by failing to provide advance notice of their departures. The defendants had argued that they were protected by the Protocol for Broker Recruiting, which they claimed invalidated those provisions in their employment agreements.
The original trial court granted summary judgment disposing of Ha&W's breach of contract claim. But a Georgia Court of Appeals decision late last month overturned this decision.
In an opinion issued on June 27, state appeals court judge Christopher McFadden wrote that the protocol for broker recruiting did not preclude liability under provisions of employment contracts requiring advance notice of their departures.
This ruling demonstrates that "the protocol doesn't eviscerate contractual obligations for brokers altogether," says Stacey Nakasian, a partner at Duffy & Sweeney Ltd. There may also be other types of provisions brokers have agreed to in employment contract that are still enforceable even if the firm is a protocol signatory.
The ruling could encourage brokerages to add, or more aggressively enforce, notice period provisions within broker employment contracts. While some brokerages already use notice period provisions, giving a firm notice before moving is not a customary practice in the industry, Nakasian notes.
The judge in the case also ruled that a brokerage firm cannot make their withdrawal from the protocol retroactive.
The ruling comes as major brokerages have been breaking with the Protocol for Broker Recruiting.
Morgan Stanley and UBS have both left the protocol, as have several smaller firms. Others, including Merrill Lynch and Wells Fargo, have remained protocol signatories.
"Getting rid of the protocol, generally, is going to lead to more litigation," Nakasian says. "It was put in place because firms were litigating against each other all the time. With the withdrawals from the protocol, it means we're going to be seeing those cases again and firms are going to be more vigilant and more active when brokers are leaving and joining."
Aprio lauded the decision in a press release.
"Our first priority is to protect our employees and our clients," said Richard Kopelman, managing partner and CEO of Aprio, in a press release promoting the appeals decision. "Morgan Stanley's actions directly and negatively impacted the financial health and well-being of not only of our firm but also, more importantly, our employees. We are pleased that the ruling from the Georgia Court of Appeals will allow us, as well as other firms across the country, to operate with greater peace of mind that our business will not be disrupted."
A Morgan Stanley spokeswoman declined to comment.
A Georgia state court has dealt a major blow to the Protocol for Broker Recruiting. As explained in the article, published yesterday by FundFire, I am quoted as predicting that the court decision has the "potential to emasculate the protocol."
That is because the decision likely will prompt financial services firms to present new employment agreements to current and prospective financial advisors which contain any number of provisions designed to impede a smooth and quick transition. This may occur even among firms that are signatories to the Protocol for Broker Recruiting, and may impact such transitions between and among Protocol firms – as in the case involving the lengthy notice provision upheld by the Georgia state court.
Financial advisors, now more than ever, must retain competent and experienced securities counsel to negotiate and, if possible, eliminate such overbroad restrictions. For those advisors who unfortunately are subject to the type of notice provision upheld by the Georgia state court, Eccleston Law LLC still may be able to help financial advisors plan an effective transition.
The attorneys of Eccleston Law LLC represent investors and advisors nationwide in securities and employment matters. The securities lawyers at Eccleston Law also practice a variety of other areas of practice for financial investors and advisors including Securities Fraud, Compliance Protection, Breach of Fiduciary Duty, FINRA Matters, and much more. Our attorneys draw on a combined experience of nearly 65 years in delivering the highest quality legal services. If you are in need of legal services, contact us to schedule a one-on-one consultation today.
Related Attorneys: James J. Eccleston
Tags: james eccleston, eccleston law, eccleston law llc, eccleston, broker, protocol