Arbitrators deny ex-advisor chance to defend himself in Raymond James case
Posted on January 10th, 2020 at 9:08 AM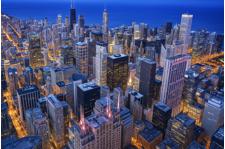 From the Desk of Jim Eccleston at Eccleston Law LLC:
This article was originally published on OnWallStreet by Andrew Welsch
They say everyone gets their day in court — except maybe Gregory Clark, a former Raymond James advisor whose FINRA arbitration case ended without his testimony, witnesses or evidence.
To be sure, Clark was present for the arbitration panel's hearing on Dec. 2. But the three arbitrators ruled that Clark lost his right to a defense against Raymond James' claims he owed the firm $206,000 when he missed an initial opportunity to address the charges.
"I guess they sent me stuff and I never got it. Then they sent me something via registered mail which I did receive, but there was a gap," Clark says.
It was during that months-long gap that attorneys for Raymond James — which filed its initial arbitration claim in November 2018 — asked the panel of arbitrators in February 2019 to bar Clark from presenting defenses and facts. The panel granted the firm's request later that month, and denied a subsequent appeal by Clark in May, according to the arbitration award.
"They could request documents from me, but I couldn't of them," says the Miami-based former advisor, who was accused of breach of contract.
It's a tough remedy, but one that arbitration panels can dole out if they deem one side has not played fairly by the rules, according to attorneys.
"The circumstances provide a foundation for some sort of sanction, though this one is extreme," says Jim Eccleston, an attorney not affiliated with Clark's case.
It didn't help that Clark did not have his own lawyer, Eccleston says, noting the expertise of the law firm hired by Raymond James. "I know their attorneys and they have a good reputation."
In a final twist at the one-day December hearing, the arbitrators first denied Clark the opportunity to offer a defense on his behalf — then agreed to permit an associate of Clark's to present the testimony Clark would have had he been allowed to. Finally, the panel declared it a moot point because "the proffered evidence would not have changed the panel's ruling on the merits," according to a copy of the award, which included a rare explanation of the ruling.
"In brief, that proffer was mainly as to the circumstances of the promissory note and settlement and intended to prove that it was inequitable to permit [Raymond James] to both retain [Clark's] book of business and also enforce the promissory loan agreement," the arbitrators wrote.
The panel permitted Clark's associate to offer a closing statement and to cross-examine Raymond James witnesses, according to the award.
Clark says it was "probably my fault" for missing the initial period to respond to a statement of claim, but adds, "This didn't seem like a very fair process."
After the one-day hearing concluded, the panel ruled in Raymond James' favor and ordered Clark to repay the promissory note in full, plus interest.
Bill Singer, an attorney not affiliated with the case, finds the arbitrators' explanation befuddling.
"It doesn't make any sense. If I can't testify, then why would you permit my representative to present my testimony if not for the fact that I am barred from doing it myself," he says.
Singer, pointing to awkward phrasing in the award as well as several typos, suggests there was "a lack of quality control when it comes to" publishing such awards. (For example, the document confuses who represented whom during the arbitration.) "Does anyone at FINRA read this?"
"I understand what the panel meant to say, but they didn't say what they meant," Singer adds.
A spokeswoman for Raymond James declined to comment on the case and the firm's attorneys move to bar Clark from presenting any defense.
Clark had a short stint of only a few months with Raymond James following its acquisition of Deutsche Bank's private client group in 2016 (the unit has since been rebranded Alex. Brown).
Clark says he left the firm because Raymond James couldn't fully service his practice.
"They said we would be able to use Deutsche Bank's platform and I used a lot of the investment banking capabilities," he says, adding that Raymond James' capabilities didn't match those of Deutsche Bank.
He now works at a private equity firm with two other ex-Deutsche Bank associates.
Clark says he is trying to settle with Raymond James on terms of repayment for the promissory note.
The attorneys of Eccleston Law LLC represent investors and advisors nationwide in securities and employment matters. The securities lawyers at Eccleston Law also practice a variety of other areas of practice for financial investors and advisors including Securities Fraud, Compliance Protection, Breach of Fiduciary Duty, FINRA Matters, and much more. Our attorneys draw on a combined experience of nearly 65 years in delivering the highest quality legal services. If you are in need of legal services, contact us to schedule a one-on-one consultation today.
Tags: james eccleston, eccleston law, eccleston law llc, eccleston, raymond james, gregory clark, finra arbitration