Advisors bolt, Morgan Stanley sues. Is this the 'new normal'?
Posted on June 13th, 2019 at 1:35 PM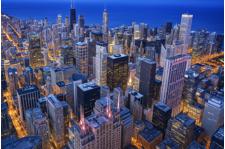 From the Desk of Jim Eccleston at Eccleston Law LLC:
This article was originally published on onwallstreet by Kenneth Corbin
Morgan Stanley has been busy in court lately, recently suing two advisors who left for rival firms over non-solicitation violations in what experts predict will be a familiar pattern for the foreseeable future.
In late May, Morgan filed a lawsuit seeking a temporary restraining order against Brent Jacobs, an advisor based in Oxnard, California, who had quit to join Wells Fargo.
Then, earlier this month, the wirehouse filed a suit against Robert David Pearson, who had left to join Raymond James in Dallas.
The cases ended up with wildly different outcomes. A judge denied the request for a restraining order against Jacobs, ruling that the evidence Morgan Stanley presented was unconvincing.
The wirehouse prevailed in the case against Pearson, however, with a judge barring the advisor from soliciting his clients from Morgan Stanley and directing him to return all records to his former employer. A judge set a hearing for June 17 for Pearson to respond to respond to the restraining order.
Pearson and Raymond James both declined to comment for this story.
The two cases reflect the reality of a world in which some of the major financial houses operate after having exited the Broker Protocol, the industry framework that set parameters for brokers transitioning from one firm to another. Morgan Stanley exited the protocol in 2017, and UBS and Citigroup soon followed suit.
In the time since, Morgan has been aggressive in filing lawsuits seeking to block departing advisors from contacting their former clients and using proprietary or confidential materials as they seek to rebuild their business with their new employer.
"I believe we are going to have a steady drumbeat of lawsuits," says James Eccleston, managing member of Eccleston Law, a firm specializing in employment and securities law.
"It's an asset grab, no question about that," Eccleston says of Morgan's litigation strategy. The lawsuits, he adds, send the message that "if assets walk in the door they're not going to be easily allowed to walk out the door."
That message should not be lost on advisors who are thinking of joining Morgan Stanley, particularly if that comes with a rigid employment agreement with strict non-solicit or non-compete provisions, according to Ross Intelisano, a partner with the law firm Rich, Intelisano & Katz.
"I do think part of it is to let the rest of the advisors know that you can't just walk out with your book," Intelisano says. "You guys signed these deals, and we're going to enforce them."
Morgan Stanley declined to comment on the recent cases or its broader litigation strategy.
When litigated, cases against ex-advisors tend to be very "fact-specific," says Intelisano, who sees little in the way of a unifying theme among the various lawsuits Morgan and other firms have brought.
"Anecdotally, it seems like the decisions have sort of been all over the place," Intelisano says, describing some of them as dependent upon location.
Of Morgan's two recent cases, a court in California denied its request for a restraining order — not an unsurprising outcome in a state widely regarded as the most sympathetic to workers' rights.
"My experience has been that in California it's a very pro-employee place, so it did not surprise me that they lost in Cali," Intelisano says.
Of course, it didn't help that in that case, a central part of Morgan's evidence was a set of photographs of empty drawers in the advisor's credenza, which the firm cited as evidence that Jacobs had made off with hard copies of customer files.
"[B]ased on the record before the court, plaintiff has only established that defendant's credenza was empty, not that defendant is in possession of plaintiff's documents and files," the judge wrote in denying Morgan's request for a TRO. The judge observed that Morgan was making "inferential leap" to conclude that empty file drawers confirmed that Jacobs had taken the files. (Jacobs claimed that he had scanned the files at the company's request and sent the hard copies to document bins for shredding.) "Recognizing that a temporary restraining order is a drastic remedy, the court is not prepared to make such a jump," the judge concluded.
In the case of Pearson, the advisor who decamped to Raymond James, Morgan pointed to a video Pearson had posted on his new company profile page saying, in part, "if we haven't spoken yet, I'll be calling each of you over the next few days and help you transition your accounts as quickly as possible to Raymond James."
"The Morgan Stanley customers with whom he worked are the only possible audience for that solicitation," Morgan writes in its lawsuit, and the judge agreed.
Those two cases, coming on the heels of several similar disputes, likely represent the new reality in broker transitions when non-protocol firms are involved, according to Intelisano.
"I think this is like the new normal," he says. "It's sort of stabilized, and you're just going to see on a semi-regular basis TRO claims."
The attorneys of Eccleston Law LLC represent investors and advisors nationwide in securities and employment matters. The securities lawyers at Eccleston Law also practice a variety of other areas of practice for financial investors and advisors including Securities Fraud, Compliance Protection, Breach of Fiduciary Duty, FINRA Matters, and much more. Our attorneys draw on a combined experience of nearly 65 years in delivering the highest quality legal services. If you are in need of legal services, contact us to schedule a one-on-one consultation today.
Related Attorneys: James J. Eccleston
Tags: james eccleston, eccleston law, eccleston law llc, eccleston, morgan stanley,