Worden Capital Management Fined $1.5 Million by FINRA for Churning and Failure to File Reports
Posted on January 8th, 2021 at 3:57 PM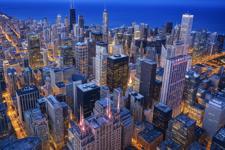 From the Desk of Jim Eccleston at Eccleston Law LLC:
Worden Capital Management ("WCM"), a Long-Island-based broker dealer, has agreed to pay a $1.5 million fine to settle charges brought by the Financial Industry Regulatory Authority ("FINRA"). FINRA Enforcement alleged that WCM failed to establish, maintain and enforce a supervisory system that was reasonably designed to achieve compliance with FINRA rules regarding suitability and excessive trading.
According to a Letter of Acceptance, Waiver and Consent ("AWC") signed by WCM, from January 2015 to October 2019, as a result of the firm's supervisory failures, registered representatives made unsuitable recommendations and excessively traded customer accounts, commonly referred to as churning. According to FINRA, WCM had two methods of review to detect excessive trading, which were "individually and collectively unreasonable." FINRA alleged that this misconduct resulted in customers paying more than $1.2 million in commissions.
FINRA Enforcement also found that WCM failed to timely file amendments to registered representative's Form U4s and Form U5s on 59 occasions. As a result of this failure, customer complaints and arbitrations filed against the firm and its registered representatives were not reported. Additionally, FINRA found that the firm interfered when customers requested to transfer their accounts to another firm. Following the resignation of 13 registered representatives from WCM, the firm restricted the ability of 288 customers who sought to move their accounts away from WCM.
Worden CEO Jamie Worden was also a respondent in the FINRA Enforcement action. For his involvement in the aforementioned misconduct, he received a 15 business-day suspension from association with any FINRA member firm in any capacity, a three-month suspension from serving in a supervisory capacity at any FINRA member firm, and a $15,000 fine.
By signing the AWC, WCM and Jamie Worden accepted and consented to the entry of FINRA's findings, without admitting or denying those findings.
Tags: eccleston, finra, worden capital management, fines