Woodbridge Group Bankruptcy is a Call to Action for the SEC and Investors
Posted on December 6th, 2017 at 4:20 PM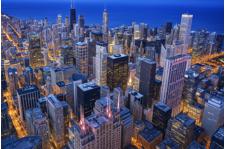 From the Desk of Jim Eccleston at Eccleston Law LLC:
Real estate Investment company, Woodbridge Group of Companies LLC ("Woodbridge"), of Sherman Oaks, California filed for Chapter 11 protection this week. Woodbridge stated the reasons for the bankruptcy filing relate to the fact that it owes $750 million to noteholders as its primary debt along with having incurred significant compliance costs.
Immediately after receiving notice of Woodbridge's bankruptcy filing, the SEC appeared at the first hearing to express its concern over the bankruptcy filing. During the hearing, counsel for the SEC argued that Woodbridge was not a typical Chapter 11 debtor because the SEC currently is investigating whether the company sold $750 million of unregistered securities by unregistered agents to 9,000 retail investor noteholders. In addition, the SEC expressed its concern that because of the bankruptcy, Woodbridge's CEO, Robert Shapiro could remove any independent managers during the process and the noteholders interest would likely be treated as unsecured debt.
Investors likewise need to be concerned about Woodbridge and the future of their debt or equity investments. If you had dealings with Woodbridge, Robert Shapiro or a related entity and suffered losses, you may be able to recover your investment losses due to the fraud and/or securities law violations. Contact us at 312.332.0000 for an initial, no charge consultation.
The attorneys of Eccleston Law LLC represent investors and advisors nationwide in securities and employment matters. The securities lawyers at Eccleston Law also practice a variety of other areas of practice for financial advisors including Broker Litigation & Arbitration, Strategic Consulting Services, Regulatory Matters, Transition Contract Review, and much more. Our attorneys draw on a combined experience of nearly 65 years in delivering the highest quality legal services. If you are in need of legal services, contact us to schedule a one-on-one consultation today.
Related Attorneys: James J. Eccleston
Tags: Eccleston Law, Eccleston, James Eccleston, Eccleston Law LLC