Woodbridge CEO Settles with the SEC for $892 Million
Posted on November 2nd, 2018 at 4:39 PM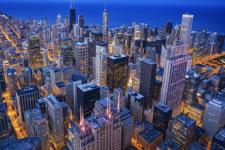 From the Desk of Jim Eccleston at Eccleston Law LLC:
According to the SEC, the CEO of Woodbridge Group of Companies, Robert Shapiro, has agreed to settle allegations against him that he defrauded investors in a $1.2 billion real estate Ponzi scheme that drove his company into bankruptcy.
According to the SEC, Mr. Shapiro solicited investors by promising them returns as high as 10% from investments in development projects for luxury real estate. However, instead of investing as promised, Shapiro through Woodbridge used new investor money to pay the returns owed to existing investors in a Ponzi-scheme like manner. Meanwhile, Mr. Shapiro and his family spent an exorbitant amount of investor funds for their personal use, such as to pay for luxury automobiles, jewelry, country club memberships, fine wine, and chartering private planes.
Last year, Woodbridge filed for bankruptcy in Deleware immediately following the investigation initiated by the SEC. Recently, Woodbridge agreed to move forward with the liquidation plan for its remaining assets, subject to approval by a district court.
Meanwhile, the settlement will include a personal payment of $120 million from Robert Shapiro as well as contributions from the various entities Mr. Shapiro and his wife controlled, which together will total $892 million. Moreover, the fines will be distributed by the SEC into a "fair fund" in order to reimburse investors who lost money in the Ponzi-scheme.
The attorneys of Eccleston Law LLC represent investors and advisors nationwide in securities and employment matters. The securities lawyers at Eccleston Law also practice a variety of other areas of practice for financial investors and advisors including Securities Fraud, Compliance Protection, Breach of Fiduciary Duty, FINRA Matters, and much more. Our attorneys draw on a combined experience of nearly 65 years in delivering the highest quality legal services. If you are in need of legal services, contact us to schedule a one-on-one consultation today.
Tags: james eccleston, eccleston law, eccleston law llc, eccleston, SEC, fraud, woodbridge, settlement, real estate. ponzi scheme