Woman Indicted by Federal Grand Jury over $650M Ponzi Scheme
Posted on May 21st, 2021 at 1:33 PM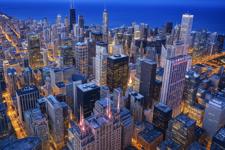 From the Desk of Jim Eccleston at Eccleston Law LLC:
A Colorado woman has been charged by a federal grand jury for her involvement in a Ponzi scheme that raised nearly $650 million. Based on court documents, Reva Joyce Stachniw, 69, of Galesburg, and Ron Throgmartin, 57, of Buford, Georgia, were indicted for overseeing a Ponzi scheme from late 2017 through early 2019. Stachniw, Throgmartin, and other co-conspirators collected hundreds of millions of dollars from victim-investors across the United States. The conspirators allegedly would inform victim-investors that their funds were backed by short-term investments in cattle. Additionally, the co-conspirators utilized fraudulent pretenses to collect funds from victim-investors for their personal Colorado-based marijuana business, Universal Herbs LLC.
According to court filings, the investors often were promised returns of 10% to 20% over periods as short as several weeks. Stachniw or Throgmartin never informed the investors that they were using the invested funds to repay other investors in a Ponzi-style investment scheme.
Both Stachniw and Throgmartin are charged with one count of conspiracy to commit wire fraud and bank fraud, five counts of wire fraud, and one court of conspiracy to engage in money transactions in property derived from specified unlawful activity.
Eccleston Law LLC represents investors and financial advisors nationwide in securities, employment, regulatory and disciplinary matters.
Tags: eccleston, eccleston law, indictment, ponzi scheme