Wisconsin Advisor Barred After Allegations of Material Misrepresentations
Posted on January 12th, 2022 at 12:13 PM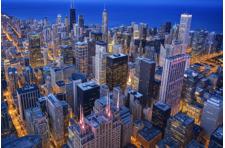 From the Desk of Jim Eccleston at Eccleston Law:
The Securities and Exchange Commission (SEC) has barred an Appleton, Wisconsin-based advisor, Michael Shillin.
Shillin, who worked for Alliance Global Partners and also served as managing member of Shillin Wealth Management, agreed to the settlement without admitting or denying the SEC's findings. The SEC's complaint alleged that Shillin made several material misrepresentations to nearly 100 clients in an effort to convince them to invest their funds under his oversight between August 2014 and October 2020.
Shillin's misrepresentations included misstatements and omissions of material fact pertaining to the nature of his clients' investments, false claims that he had invested client funds in initial public offerings (IPOs), and falsified claims regarding the value of clients' investments, according to the SEC. The SEC's bar prevents Shillin from associating with any broker-dealer or investment advisor.
Eccleston Law LLC represents investors and financial advisors nationwide in securities, employment, regulatory and disciplinary matters.
Tags: eccleston, eccleston law, sec, advisor barred