Wirehouse Advisors' Tactical Play on Currency ETFs
Posted on May 7th, 2015 at 12:02 PM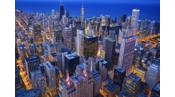 According to a top investment strategist at Bank of America Merrill Lynch, more financial advisers are investing in funds that access European stocks while muting currency swings. That's because the European Central Bank began a "quantitative easing" program that will inject a planned €1.1 trillion into the economy by September 2016.
The program is expected to decrease the value of the Euro — a boost to companies in Germany, France and Italy that export goods and services. In order to take advantage of the market opportunity, currency-hedged ETFs are a tool to deliver the returns of a basket of foreign investments without the volatility that comes from currency movements.
Most advisors believe that the tactic is prudent as long as the ECB continues to support its economy with aggressive monetary policy, perhaps at least another 12 to 18 months.
Related Attorneys: James J. Eccleston
Tags: Jim Eccleston, Eccleston Law, Bank of America, investment, investing, European Central Bank