Will Edward Jones Follow The Precedent of State Farm In Directing Its Financial Advisors To Relinquish Their CFP Credentials?
Posted on June 4th, 2019 at 1:44 PM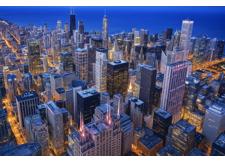 From the Desk of Jim Eccleston at Eccleston Law LLC:
Edward Jones is concerned. In an SEC filing earlier this year, it warned that fiduciary rule enactments by individual states "may have an adverse effect on the partnership's financial condition, results of operations and liquidity." Likewise, last year Edward Jones (and seven other brokerages) asked the CFP Board to delay its new fiduciary rules, urging that the SEC's Reg BI instead should govern so as to avoid conflicts in the two rules.
But while the SEC Reg BI now looks like a pumped up conflicts disclosure rule and not a Best Interest rule (that is, no BI in "Reg. BI"), the CFP Board marches ahead with real best interest rules planned to take effect October 1st.
So, what is a rep to do? Await Edward Jones' decision whether or not to place its customers' best interests ahead of its own financial interests? Await Edward Jones' following in the footsteps of State Farm, which in 2009 required its 500 CFPs to relinquish then-new CFP standards that included a fiduciary obligation under certain circumstances? Or should reps consider a transition to another firm that may do more to put its customers' interests ahead of its own? Time will tell.
While Edward Jones is aggressive in litigating against former advisors to enforce non-solicitation and non-competition type restrictions, one should not count out the underdog – the advisor – and the public interest – the customer, in what may not turn out to be such an easy "walk in the park" for Edward Jones in obtaining TROs and injunctions. A new, CFP, fiduciary duty, customer "best interest" chapter may be about to be written.
Eccleston Law helps financial advisors plan, effectuate and litigate advisor transitions nationwide, whether or not the firms are members of the Protocol for Broker Recruiting.
The attorneys of Eccleston Law LLC represent investors and advisors nationwide in securities and employment matters. The securities lawyers at Eccleston Law also practice a variety of other areas of practice for financial investors and advisors including Securities Fraud, Compliance Protection, Breach of Fiduciary Duty, FINRA Matters, and much more. Our attorneys draw on a combined experience of nearly 65 years in delivering the highest quality legal services. If you are in need of legal services, contact us to schedule a one-on-one consultation today.
Related Attorneys: James J. Eccleston
Tags: james eccleston, eccleston law, eccleston law llc, eccleston, edward jones, sec, certified financial planner,