Why Financial Advisors Should Hire an Attorney if Named in FINRA Arbitration Claim
Posted on March 19th, 2019 at 4:32 PM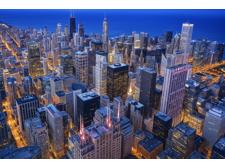 From the Desk of Jim Eccleston at Eccleston Law LLC:
In a recent article in Financial Planning, Alan J. Foxman highlights several important reasons why financial advisors named in an arbitration claim should hire their own attorney instead of using the firm's in-house or outside law firm counsel.
While acknowledging the short-term appeal of saving money by using their own firm's attorney, Mr. Foxman explains how the dual representation creates a conflict of interest.
More specifically, although ethics rules require lawyers to treat the brokerage firm and the employee equally, the attorney's loyalty inevitably will lie with the brokerage firm. Therefore, the financial advisor is in danger of being thrown "under the bus" to protect the firm's interest.
In addition, even though the financial advisor may believe that the allegations against him are frivolous, the brokerage firm may take a different approach to the case by wanting to settle, with or without the advisor's input. In that scenario, although the case is settled and dismissed, the financial advisor unfortunately still is saddled with a negative disclosure on his CRD and BrokerCheck for the rest of his or her career.
By comparison, when the financial advisor hires his or her own attorney, there still is the opportunity for the advisor to seek expungement of the CRD disclosure regardless of whether or not the firm settles the claim.
The securities attorneys at Eccleston Law, LLC provide such independent counsel to financial advisors in arbitration and help them expunge customer complaints and other false or misleading information from their record. Please contact our law firm at 312.332.0000 for a free consultation.
The attorneys of Eccleston Law LLC represent investors and advisors nationwide in securities and employment matters. The securities lawyers at Eccleston Law also practice a variety of other areas of practice for financial investors and advisors including Securities Fraud, Compliance Protection, Breach of Fiduciary Duty, FINRA Matters, and much more. Our attorneys draw on a combined experience of nearly 65 years in delivering the highest quality legal services. If you are in need of legal services, contact us to schedule a one-on-one consultation today.
Related Attorneys: James J. Eccleston
Tags: james eccleston, eccleston law, eccleston law llc, eccleston, finra, arbitration, brokercheck, crd, foxman