Whistleblower Files Lawsuit Against Former Broker-Dealer for Retaliatory Discharge
Posted on August 9th, 2018 at 2:34 PM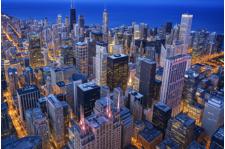 From the Desk of Jim Eccleston at Eccleston Law LLC:
A former compliance executive for the broker-dealer, Purshe Kaplan has filed a whistleblower lawsuit against the firm, its holding company, senior management, and the firm's new owner, Wentworth Management, alleging retaliation in violation of protections under the Dodd-Frank financial reform act.
According to the complaint filed in the U.S. District Court for the Eastern District of Pennsylvania, the former employee was hired by Purshe Kaplan in 2014 as a compliance officer. More specifically, during her employment, the former employee raised several red flags after conducting an audit. After an indifferent response from upper management at Purshe Kaplan, the ex-employee ultimately contacted a senior attorney at FINRA regarding numerous concerns she had with the firm.
During the audit, the ex-employee uncovered numerous violations, including selling agreements before conducting due diligence; a pattern of quid pro quo with regard to new product approvals; failure to follow internal procedures; self-dealing; suitability concerns; and failure to supervise.
Furthermore, the ex-employee asserted in her complaint that after notifying Purshe Kaplan of her concerns, she was harassed, threatened and retaliatorily discharged. Moreover, the ex-employee was fired by Purshe Kaplan two days after she notified FINRA of her findings.
Eccleston Law, LLC helps individuals file and prosecute their SEC whistleblower claims while maintaining confidentiality. Please contact us for further information.
The attorneys of Eccleston Law LLC represent investors and advisors nationwide in securities and employment matters. The securities lawyers at Eccleston Law also practice a variety of other areas of practice for financial investors and advisors including Securities Fraud, Compliance Protection, Breach of Fiduciary Duty, FINRA Matters, and much more. Our attorneys draw on a combined experience of nearly 65 years in delivering the highest quality legal services. If you are in need of legal services, contact us to schedule a one-on-one consultation today.
Related Attorneys: James J. Eccleston
Tags: james eccleston, eccleston law, eccleston law llc, eccleston, kaplan, wentworth