Whistleblower Case Results in $17 Million Award
Posted on July 8th, 2016 at 2:43 PM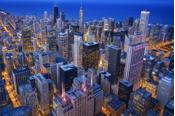 From the Desk of Jim Eccleston at Eccleston Law LLC:
The SEC recently announced that it would award a company employee with more than $17 million dollars for a detailed tip that substantially advanced the agency's efforts and ultimate enforcement action. Since the beginning of the SEC's whistleblower program 5 years ago, this is the second largest award. The largest award issued was $30 million in September of 2014.
"Company insiders are uniquely positioned to protect investors and blow the whistle on a company's wrongdoing by providing key information to the SEC so we can investigate the full extent of the violations," according to Andrew Casey, Director of the SEC;s Division of Enforcement. He continued, saying, "The information and assistance provided by this whistleblower enabled our enforcement staff to conserve time and resources and gather strong evidence supporting our case."
Sean X. McKessy, Chief of the SEC's Office of the Whistleblower, commented further saying, "In the past month, five whistleblowers have received a total of more than $26 million, and we hope these substantial awards encourage other individuals with knowledge of potential federal securities law violations to make the right choice to come forward and report the wrongdoing to the SEC."
In order for whistleblowers to receive award for their information, it must meet a few requirements. First, the information must be provided voluntarily to the SEC. Also, the information must be unique and useful in the sense that it leads to a successful enforcement action brought by the SEC. Award amounts can range from 10-30% of the money collected if the monetary sanctions exceed $1 million. The payments to whistleblowers come from the investor protection fund established by Congress and financed through a variety of monetary sanctions paid to the SEC by securities law violators. Money paid to whistleblowers never is taken or withheld from harmed investors.
The attorneys of Eccleston Law LLC represent investors and advisers nationwide in securities and employment matters. Our attorneys draw on a combined experience of nearly 65 years in delivering the highest quality legal services. If you are in need of legal services, contact us to schedule a one-on-one consultation today.
Related Attorneys: James J. Eccleston
Tags: Eccleston, Eccleston Law, Eccleston Law LLC, James Eccleston