What You Need to Know About the New SEC and Dodd Frank Whistleblower Protection-Part 7
Posted on December 11th, 2017 at 6:54 PM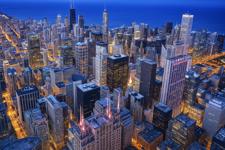 From the Desk of Jim Eccleston at Eccleston Law LLC:
This is the seventh in a series of posts discussing whistleblower protection. This post will discuss the different potential payouts for individuals who have filed SEC whistblower claims.
To begin, under Dodd-Frank and Sarbanes-Oxley, the SEC allows victims to recover the following remedies: double back pay with interest; attorneys' fees; other special damages; and traditional compensatory damages. (See 15 U.S.C. § 78(u)-6(h)(1)(C) and 15 U.S.C. § 78(u)-6(h)(1)(C)).
Furthermore, both Dodd-Frank and Sarbanes-Oxley also allow for a "reinstatement remedy", which requires liable companies to rehire, to the same position, a fired, demoted or suspended whistleblower employee. However, recently courts have permitted the victimized employee to forego rejoining their previous firm, and instead accept from their former employer, payment to compensate for lost future earnings. (See, e.g., Jones v. SouthPeak Interactive Corp. of Delaware, 986 F. Supp. 2d 680 (E.D. Va. 2013).
Additionally, although punitive damages are unavailable under Sarbanes-Oxley and Dodd-Frank, employees can add supplemental state law claims which allow for punitive damages to be awarded. (See, e.g. Wadler v. Bio-Rad Labs, Inc., No. 15-CV-02356-JCS, ECF No. 229 (N.D. Cal. Feb. 14, 2017, which awarded $5 million in punitive damages via the California wrongful discharge tort, along with the standard SEC remedies).
Lastly, the SEC also has the ability to fine the wrongdoing employer in a whistblower claim. For instance, in September 2016, the SEC levied a $500,000 penalty against a company for unlawfully firing a whistleblower. (See supra, SEC Press Release No. 2016-204).
Overall, it is important for whistleblowers to seek legal counsel and allow an attorney to determine applicable damages on a case by case basis.
Related Attorneys: James J. Eccleston
Tags: Eccleston, Eccleston Law, James Eccleston, Eccleston Law LLC