What You Need to Know About the New SEC and Dodd Frank Whistleblower Protection-Part 6
Posted on December 5th, 2017 at 9:58 AM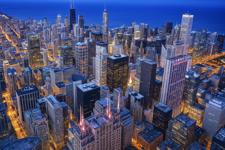 From the Desk of Jim Eccleston at Eccleston Law LLC:
This is the sixth in a series of posts discussing whistleblower protection. This post will cover the issue of whether binding arbitration agreements that purport to waive the right to a trial in court are unenforceable under Dodd-Frank whistleblower protection.
Although binding arbitration agreements are unenforceable under the Sarbanes-Oxley Act, courts are split on the enforceability of arbitration agreements in the context of Dodd-Frank whistleblower claims. (See 18 U.S.C. § 1514(e)). Even though some courts have held that arbitration agreements are binding (See, e.g., Khazin v. TD Ameritrade Holding Corp., 773 F. 3d 488 (3d Cir. 2014), the SEC has taken the position that claims are exempt from arbitration under Dodd-Frank. (See 15 U.S.C. § 78cc). In addition, certain courts have held that when a Dodd-Frank whistleblower case is based on Sarbanes-Oxley protected activities, all arbitration provisions are invalidated. (See, e.g., Wiggins v. ING U.S. Inc., No. 3:14-CV-1089, 2015 WL 3771646, at *6-7 (D. Conn. June 17, 2015).
Therefore, with split decisions from many different jurisdictions, it is important for whistleblowers to seek legal counsel and allow an attorney to determine if an arbitration agreement is enforceable.
The attorneys of Eccleston Law LLC represent investors and advisors nationwide in securities and employment matters. The securities lawyers at Eccleston Law also practice a variety of other areas of practice for financial advisors including Broker Litigation & Arbitration, Strategic Consulting Services, Regulatory Matters, Transition Contract Review, and much more. Our attorneys draw on a combined experience of nearly 65 years in delivering the highest quality legal services. If you are in need of legal services, contact us to schedule a one-on-one consultation today.
Related Attorneys: James J. Eccleston
Tags: Eccleston Law, Eccleston, James Eccleston, Eccleston Law LLC