What You Need to Know About the New SEC and Dodd Frank Whistleblower Protection-Part 4
Posted on November 28th, 2017 at 1:16 PM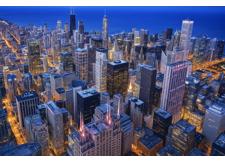 From the Desk of Jim Eccleston at Eccleston Law LLC:
This is the fourth in a series of posts discussing whistleblower protection. This post will cover whether it is "reasonable" for employees to secretly take company documents for the purpose of using as evidence in retaliation claims.
Employees always risk exposure for breach of contract, misappropriation, sanction, or worse, if they have signed agreements preventing the public dissemination of company documents. (See, e.g., Order, United States ex rel. Ferris v. Afognak Native Corp., No. 3:15-cv-0150-HRH, ECF No. 328 (D. Alaska Oct. 18, 2017). However, many courts have found that taking or copying documents to prove retaliation claims are protected activities if the actions were found to be "reasonable". (See Niswander v. Cincinnati Ins. Co., 529 F. 3d 714 (6th Cir. 2008).
Courts have looked at many factors regarding the "reasonableness" of the action, such as: "(1) how the documents were obtained, (2) to whom the documents were produced, (3) the content of the documents, both in terms of the need to keep the information confidential and its relevance to the employee's claim of unlawful conduct, (4) why the documents were produced, including whether the production was in direct response to a discovery request, (5) the scope of the employer's privacy policy, and (6) the ability of the employee to preserve the evidence in a manner that does not violate the employer's privacy policy." (See Niswander, 529 F.3d at 726).
Nevertheless, it is still important for whistleblowers to seek legal counsel and allow an attorney to determine what is "reasonable" in every specific situation.
The attorneys of Eccleston Law LLC represent investors and advisors nationwide in securities and employment matters. The securities lawyers at Eccleston Law also practice a variety of other areas of practice for financial advisors including Broker Litigation & Arbitration, Strategic Consulting Services, Regulatory Matters, Transition Contract Review, and much more. Our attorneys draw on a combined experience of nearly 65 years in delivering the highest quality legal services. If you are in need of legal services, contact us to schedule a one-on-one consultation today.
Related Attorneys: James J. Eccleston
Tags: Eccleston Law, Eccleston, James Eccleston, Eccleston Law LLC