What You Need to Know About the New SEC and Dodd Frank Whistleblower Protection-Part 2
Posted on November 21st, 2017 at 5:11 PM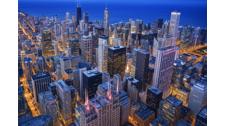 From the Desk of Jim Eccleston at Eccleston Law LLC:
This is the second in a series of posts discussing whistleblower protection. This post will cover an ongoing Dodd-Frank Federal circuit split regarding the issue of whether an SEC whistleblower claim can be triggered by an employee making an internal report to his or her own company without also reporting the claim to the SEC.
Unlike Dodd-Frank, the Sarbanes-Oxley Act protects employees who report externally to a Federal regulatory or law enforcement agency as well as internally to a person with supervisory authority over the employee. (18 U.S.C. § 1514A (a) (1))
However, some Federal circuits have interpreted Dodd-Frank more narrowly with regard to its reporting requirement compared to the Sarbanes-Oxley Act. More specifically, certain circuits have ruled that Dodd-Frank narrowly defines a whistleblower as an employee who reports suspected malfeasance only to the SEC (15 U.S.C. § 78u-6(a) (6)). For instance, the 5th Circuit has ruled that SEC reporting is required to file a proper Dodd-Frank whistleblower claim, whereas the 2nd Circuit and 9th Circuit have ruled that internal reporting is sufficient to trigger a claim.
The pending Supreme Court case addressed in our previous post (Digital Realty Tr. Inc. v. Somers, 137 S. Ct. 2300 (June 26, 2017) (No. 16-1276)) likely will be an important decision because the Court will finally put an end to this circuit split. The Court has stated that in its decision it will determine whether internal reporting alone triggers Dodd-Frank protection.
The attorneys of Eccleston Law LLC represent investors and advisors nationwide in securities and employment matters. The securities lawyers at Eccleston Law also practice a variety of other areas of practice for financial advisors including Broker Litigation & Arbitration, Strategic Consulting Services, Regulatory Matters, Transition Contract Review, and much more. Our attorneys draw on a combined experience of nearly 65 years in delivering the highest quality legal services. If you are in need of legal services, contact us to schedule a one-on-one consultation today.
Related Attorneys: James J. Eccleston
Tags: Eccleston Law, Eccleston, James Eccleston, Eccleston Law LLC