What to Expect In 2016 Examinations
Posted on February 7th, 2016 at 6:50 PM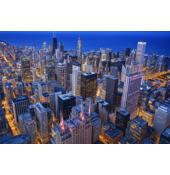 From the Desk of Jim Eccleston at Eccleston Law LLC:
In considering the priorities for the upcoming year, The Office of Compliance Inspections and Examination (OCIE) of the SEC seeks to prevent potentially heightened risk for investors and the market in general. After consulting Commissioners, senior staff in SEC regional offices and divisions, and fellow regulators, OCIE determined the focus areas, which appear very similar to 2015:
Examining matters of importance to retail investors, included investors saving for retirement
Assessing issues related to market-wide risks;
Using SEC's evolving ability to analyze data to identify and examine registrants that may be engaged in illegal activity
Specifically OCIE will be looking at the following areas:
Protecting Retail Investors and Investors Saving for Retirement
The market continues to evolve into a more and more complex system that is becoming increasingly challenging for investors to navigate. Investors today are dependent on the complex market for retirement, making financial services professionals all the more responsible to protect investors.
Exchange-Traded Funds ("ETFs")
ETFs will be a new topic in 2016, focusing on compliance with exceptive relief and review of the ETFs' unit creation and redemption process. The exams will also analyze sales strategies, trading practices, and disclosures involving ETFs, including excessive portfolio concentration, primary and secondary market trading risks, adequacy of reisk disclosure, and suitability.
Branch Offices
OCIE with make sure to review the supervision of registered representatives found in the branch offices of SEC registered advisers and broker-dealers. This supervision will include using data analytics to uncover potentially inappropriate trading.
Variable Annuities
With the increasing use of variable annuities among Americans, OCIE will be looking at the suitability of sales of annuities to investors as well as the disclosure and supervision surrounding the sales.
Cybersecurity
2015 saw the launch of OCIE's second initiative to revamp compliance and controls in cybersecurity. We will see the continuation and advancement of this strategy in order to protect investors. Firms will be subject to random tests to ensure that consistent security measures are in place.
Transfer Agents
While OCIE will continue to inspect the timely turnaround of transfers, record keeping and record retention and safeguarding of funds and securities, it also plans to examine the payment of agent services for their issuers in order to safeguard security-holder funds.
As always, OCIE will continue to update and modify its examination procedures as developments are made in the market.
The attorneys of Eccleston Law LLC represent investors and advisers nationwide in securities and employment matters. Our attorneys draw on a combined experience of nearly 65 years in delivering the highest quality legal services. If you are in need of legal services, contact us to schedule a one-on-one consultation today.
Related Attorneys: James J. Eccleston
Tags: Eccleston, Eccleston Law, Eccleston Law LLC, James Eccleston, SEC, OCIE