What to do When Faced with a Team Disagreement
Posted on September 5th, 2018 at 9:42 AM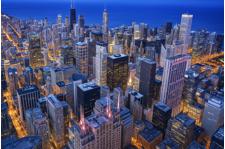 From the Desk of Jim Eccleston at Eccleston Law LLC:
When your team or partnership has issues or no longer can get along, the first step may not be to seek a resolution from your manager – whose interests may not be aligned with your interests. Instead, financial advisors need to locate their team agreement and seek assistance from a competent securities lawyer familiar with employment practices within the financial services industry.
Once that competent lawyer is retained, you will want to identify and evaluate certain issues. First, what happens if I retire? Second, what happens if I sell my book? Third, what happens if I transition to a new firm? Fourth, if I transition to a new firm, which clients should I attempt to bring with me? Fifth, if I stay at my current firm, what procedures and protections can I attempt to put in place to avoid a partnership dispute recurring in the future?
You also will want to weigh the politics in the office. Are you favored or disfavored in the partnership battle, due perhaps to your role on the team as the rainmaker, your seniority, tenure, type of business, or your closeness with management? Once you know that, you can refine your approach to your firm and to your partner(s).
Finally, you and your lawyer will want to review your employment agreement, the firm's procedure for dissolution of a partnership, and the firm's provision (if any) for the internal resolution of grievances. The grievance process typically requires a few steps and ends with mediation (or arbitration, if mediation fails). An experienced lawyer is critical to that process, and you should involve one as early as possible in the process.
The attorneys of Eccleston Law LLC represent investors and advisors nationwide in securities and employment matters. The securities lawyers at Eccleston Law also practice a variety of other areas of practice for financial investors and advisors including Securities Fraud, Compliance Protection, Breach of Fiduciary Duty, FINRA Matters, and much more. Our attorneys draw on a combined experience of nearly 65 years in delivering the highest quality legal services. If you are in need of legal services, contact us to schedule a one-on-one consultation today.
Related Attorneys: James J. Eccleston
Tags: james eccleston, eccleston law, eccleston law llc, eccleston, SEC, management, employment agreement, grievances, securities lawyer, financial advisors