WFG Fined for Overcharging Clients in Alternative Investments
Posted on July 11th, 2016 at 4:30 PM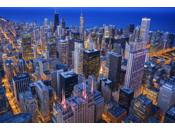 From the Desk of Jim Eccleston at Eccleston Law LLC:
The enforcement action brought by the SEC claims that WFG Advisors overbilled for investments in REITs and Business Development Companies (BDCs). WFG Advisors, the registered investment advisory arm of Williams Finance Group, has been ordered to pay a $100,000 fine.
Between January 2011 and August 2013, the SEC claims that the firm overcharged clients on real estate investment trusts and business development companies. Although the Dallas-based RIA claims that the overcharging was unintentional, the SEC maintains that the firm had inadequate policies and procedures to prevent and detect overcharging of its clients.
In the relevant "wrap account program," WFG told its clients that they would be charged commission but not advisory fees in the purchase of interests in alternative investment products such as REITs and BDCs. But according to the SEC, the clients were charged for both.
The SEC claims that the wealth manager was not technologically capable of preventing or detecting the 35 accounts that were overcharged a total of $34,640 in advisory fees. In alleging that WFG was aware of its risk of overcharging clients, the SEC points to a compliance consultant's review in 2011 that found that WFG's advisory fees may not be accurately computed or tested.
Apparently, the firm "relied on random account sampling conducted manually by its staff" to monitor billing accuracy, according to the SEC.
The attorneys of Eccleston Law LLC represent investors and advisers nationwide in securities and employment matters. Our attorneys draw on a combined experience of nearly 65 years in delivering the highest quality legal services. If you are in need of legal services, contact us to schedule a one-on-one consultation today.
Related Attorneys: James J. Eccleston
Tags: Eccleston, Eccleston Law, Eccleston Law LLC, James Eccleston