Wells Fargo Shuts Down International Wealth Management Business
Posted on January 25th, 2021 at 4:02 PM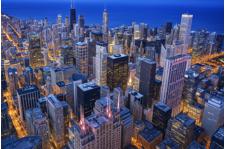 From the Desk of Jim Eccleston at Eccleston Law LLC:
Wells Fargo no longer allows customers who do not meet residency requirements to open a brokerage, Wells Fargo Private Bank, or Abbot Downing account. The move was reported earlier in January by AdvisorHub. Wells Fargo explained that the move to pull out of the international market was motivated by the regulatory requirements facing Wells Fargo, as well as a desire to manage risk and simplify its operations. Wells Fargo is facing increased regulation as a result of the fake account scandal that came to light in 2016.
It will likely take until fall 2021 for Wells Fargo to completely wrap-up its international operations. The shutdown of this line of business will affect approximately 330 advisors based in Florida, New York, Texas and California. The majority of the international wealth unit's assets came from clients from Latin America. This decision will not affect accounts held by active duty U.S. military or U.S. government employees stationed abroad.
While Wells Fargo is alone in completely shutting down its international operations, other firms have reduced international operations following increased regulation. Morgan Stanley, Merrill Lynch and UBS have all decreased their international wealth management business.
Eccleston Law is assisting Wells Fargo advisors by reviewing Wells Fargo agreements related to the discontinuation, and by advising Wells Fargo advisors as to their transition options. Call us today.
Tags: eccleston, wells fargo, shut down, international wealth management