Wells Fargo Ordered to Pay a Former Broker $180,000
Posted on December 23rd, 2016 at 9:14 AM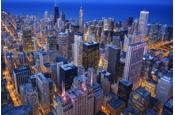 From the Desk of Jim Eccleston at Eccleston Law LLC:
A panel of FINRA arbitrators has ordered Wells Fargo to pay a former rep named Shannon M. Powers damages stemming from a counterclaim in which she asserted breach of contract, disability discrimination, failure to accommodate, failure to prevent discrimination and retaliation in violation of California law.
Notably, Wells Fargo had initiated the action against her, asserting that she failed to pay the balance of two promissory notes worth $200,489.02 which Wells Fargo argued became due and payable upon the termination of her employment with Wells Fargo.
Powers denied the claim and brought a counterclaim. She requested compensation for damages from loss of earnings and employee benefits. She also requested reinstatement, injunctive relief, general damages, special damages, attorneys' fees, interest and punitive damages.
In its decision, the panel determined that Wells Fargo was liable to pay Powers $256,000 in compensatory damages and lost wages, $100,000 for attorneys' fees and $25,000 for emotional distress. However, the panel also found that Powers was liable to pay Wells Fargo a total of $200,467.93 for the two outstanding promissory notes. Therefore, the award came out with a net result where Wells Fargo was liable to pay Powers $180,532.07.
The attorneys of Eccleston Law LLC represent investors and advisers nationwide in securities and employment matters. The securities lawyers at Eccleston Law also practice a variety of other areas of securities for financial advisors including broker litigation & arbitration, transition contract review, employment matters, FINRA defense , and much more. Our attorneys draw on a combined experience of nearly 65 years in delivering the highest quality legal services. If you are in need of legal services, contact us to schedule a one-on-one consultation today.
Related Attorneys: James J. Eccleston
Tags: Eccleston, Eccleston Law, Eccleston Law LLC, James Eccleston, Wells Fargo, FINRA, Shannon M Powers, counterclaim, breach of contract, disability discrimination, failure to accommodate, California law, compensation, reinstatement, injunctive relief, g