Wells Fargo Eliminates Bonuses For Selling Banking Products
Posted on January 17th, 2017 at 9:05 AM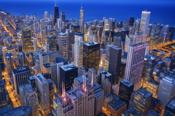 From the Desk of Jim Eccleston at Eccleston Law LLC:
Wells Fargo Advisors has eliminated bonus compensation for advisors' sale of banking and lending products. The reason for the elimination of this bonus compensation for advisors stems from the most recent scandal involving Wells Fargo Advisors' parent bank Wells Fargo & Co. Last year, Wells Fargo & Co. was fine $185 million because its bankers opened up checking and credit accounts that customers never knew about or approved.
The elimination of bonus compensation by Wells Fargo Advisors means that advisors cannot rely anymore on making between $2,000 and $100,000 in deferred compensation annually for lending. The bonus amount varied based on how much an advisor grew his or her lending business.
Wells Fargo Advisors currently employs more than 11,000 advisors.
The attorneys of Eccleston Law LLC represent investors and advisers nationwide in securities and employment matters. The securities lawyers at Eccleston Law also practice a variety of other areas of securities for financial advisors including Employment Matters, Transition Contract Review, State Licensing and Registration, FINRA Defense, and much more. Our attorneys draw on a combined experience of nearly 65 years in delivering the highest quality legal services. If you are in need of legal services, contact us to schedule a one-on-one consultation today.
Related Attorneys: James J. Eccleston
Tags: Eccleston, Eccleston Law, Eccleston Law LLC, James Eccleston, Wells Fargo, Wells Fargo Advisors, bonus compensation, banking and lending products, advisors, Wells Fargo & Co, credit accounts, deferred compensation,