Wells Fargo Deferred-Pay Plan Attacked
Posted on October 29th, 2015 at 5:04 PM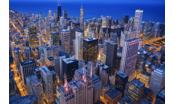 From the Desk of Jim Eccleston at Eccleston Law LLC:
Wells Fargo currently faces allegations that its employee deferred-compensation plans are in violation of Texas state laws.
The complaint states that the "financial advisor forfeits their rightly owned deferred-compensation if they become 'associated' (not employed) with 'any financial services business'(un-defined in the Plan), in any global location, regardless of whether that advisor competes with Wells Fargo in the news employment, for a three-year period". The plan neglects "reasonable limitations that Texas law would require" in a standard non-compete contract.
Wells Fargo settled similar cases in California and North Dakota in May, paying a total $5.1 million to 133 advisors. The Texas suit claims more than 100 advisors have had their pay involuntarily seized by Wells Fargo. Wells Fargo spokesman stated in an email that Wells Fargo plans to dispute the suit.
Wells Fargo advisors in other states should seek counsels to evaluate their claims.
The attorneys of Eccleston Law LLC represent investors and advisers nationwide in securities and employment matters. Our attorneys draw on a combined experience of nearly 65 years in delivering the highest quality legal services.
Related Attorneys: James J. Eccleston
Tags: Eccleston Law LLC, James Eccleston, eccleston, Eccleston Law, wells fargo