Wells Fargo Deemed 'Vindictive' In Former Advisor's Arbitration Win
Posted on March 7th, 2022 at 2:37 PM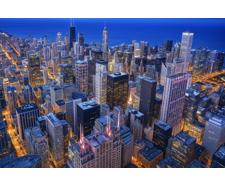 From the Desk of Jim Eccleston at Eccleston Law:
A Financial Industry Regulatory Authority (FINRA) arbitration panel has awarded a former Wells Fargo advisor $1.43 million in a dispute pertaining to the advisor's termination from the firm.

The arbitration panel determined that Wells Fargo's actions were 'vindictive' against the former advisor, Aaron Olson, who worked at Wells Fargo between March 2019 and August 2020. Olson now serves as managing principal at Purpose Comprehensive Wealth Management in Charlotte, North Carolina, according to BrokerCheck. The majority of awards administered by FINRA arbitration panels do not typically provide any reasoning for the decision. In this case, however, the arbitration panel commented on what Wells Fargo had claimed about Olson on his Form U5 termination notice.

According to the award, Olson's alleged defamation against Wells Fargo as part of his lawsuit. "The panel concludes that, under all of the evidence and reasonable inferences therefrom, the filing of and the information in the amended U5 was both vindictive and defamatory in nature causing material and continuing harm to [Olson's] reputation and career as a financial advisor," according to the award. The arbitration panel ordered Wells Fargo to pay Olson $700,000 for two claims, including fraud and defamation. The panel additionally ordered Wells Fargo to pay Olson $400,000 in punitive damages pursuant to North Carolina law.

Eccleston Law LLC represents investors and financial advisors nationwide in securities, employment, regulatory and disciplinary matters.
Tags: eccleston, eccleston law, finra