Wells Fargo and Former Advisor Ordered to Pay Customers In Churning Dispute
Posted on August 22nd, 2022 at 1:39 PM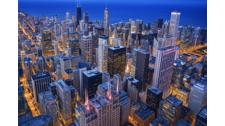 From the Desk of Jim Eccleston at Eccleston Law.
A Financial Industry Regulatory Authority (FINRA) arbitration panel has ordered Wells Fargo and a former advisor to pay a Pennsylvania couple at least $731,000 over a churning dispute that last nearly five years.
The couple initially filed their claim with FINRA in October 2017 alleging that their Wells Fargo advisor repeatedly violated their fiduciary duty by churning accounts, completing unauthorized trades, and recommending unsuitable investments. According to FINRA, the advisors additionally failed to minimize expenses and tax liability. The former Wells Fargo advisor, Gregory Pease, departed the firm in January 2017 and has not been registered as an investment advisor since May 2021.
According to the arbitration claim, Pease "unilaterally altered risk profiles on Claimants' account application forms, routinely churned Claimants' investments through various investment vehicles, and placed Claimants in many investments and portfolios that exceeded Claimants' stated risk tolerance." The couple, Edward and Wendy Pesicka, alleged that the investments were "made with the sole purpose of generating additional commission or fees in Pease's favor." While the couple prevailed in arbitration, the award fell substantially short of the $9.4 million in damages the couple was initially seeking.
Eccleston Law LLC represents investors and financial advisors nationwide in securities, employment, regulatory and disciplinary matters.
Tags: eccleston, eccleston law, advisors, law