Wawa to Pay $21.6 Million to Settle ESOP Lawsuit
Posted on July 15th, 2020 at 3:35 PM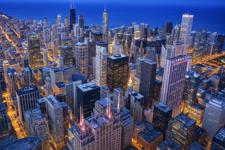 From the Desk of Jim Eccleston at Eccleston Law LLC:
Convenience store chain Wawa has agreed to pay $21.6 million to settle a 2018 class-action lawsuit regarding the company's employee stock option plan ("ESOP"). The settlement is still pending court approval. Wawa previously paid $25 million to settle a class-action lawsuit in 2016 that involved similar allegations relating to Wawa's ESOP.
According to the 2018 lawsuit, Wawa forced former employees out of the ESOP in 2014 and 2015. The plaintiffs also alleged that Wawa undervalued the stock that it purchased from these former employees. According to the plaintiffs, Wawa's conduct resulted in former employees receiving less than fair market value for their stock holdings and constituted a breach of Wawa's fiduciary duty.
The settlement will compensate approximately 10,000 former Wawa employees who left the company between 2011 and 2015. According to the proposed settlement, class participants will receive about $500 per share of Wawa stock they owned. According to the plaintiffs, Wawa had purchased almost 44,000 shares from former employees included in the class.
The attorneys of Eccleston Law LLC represent investors and advisors nationwide in securities and employment matters. The securities lawyers at Eccleston Law also practice a variety of other areas of practice for financial investors and advisors including Securities Fraud, Compliance Protection, Breach of Fiduciary Duty, FINRA Matters, and much more. Our attorneys draw on a combined experience of nearly 65 years in delivering the highest quality legal services. If you are in need of legal services, contact us to schedule a one-on-one consultation today.
Related Attorneys: James J. Eccleston
Tags: james eccleston, eccleston law, wawa, esop, lawsuit, settlement